Meningitis Outbreak Victims Face Complications, Long Treatment: Report
April 26, 2013
By: Irvin Jackson
New cases of fungal meningitis linked to contaminated epidural steroids distributed by the New England Compounding Center (NECC) could be appearing as late as a year after the outbreak first began, and patients previously diagnosed with an infection are continuing to experience severe health complications and treatment with harsh antifungal drugs.  
An article published in the latest issue of the Journal of the American Medical Association (JAMA) warns that the U.S. Centers for Disease Control & Prevention (CDC) is still discovering new cases of fungal meningitis and injection site infections linked to recalled pain drugs distributed by NECC before it was shut down last Fall. In fact, some cases have appeared in patients who were previously tested and determined to be free of the fungal infections.
There have been at least 733 people identified as part of the NECC steroid injection outbreak, including 53 deaths. Those illnesses include hundreds of cases of fungal meningitis, but there have also been more than 300 cases of paraspinal or spinal infections, joint infections and several strokes as well.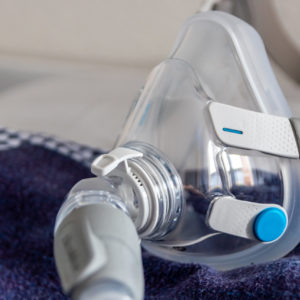 Did You Know?
Millions of Philips CPAP Machines Recalled
Philips DreamStation, CPAP and BiPAP machines sold in recent years may pose a risk of cancer, lung damage and other injuries.
Learn More
Tom Chiller, a CDC medical officer, said in a recent conference call that he would not be surprised if new cases of fungal meningitis were being diagnosed up to a year after individuals received the injections.
Originally, the CDC estimated that any infections would have occurred by November 2012. About 14,000 patients treated at hospitals and pain centers in the United States received the potentially contaminated injections to treat back pain.
The type of patients infected may be leading to fungal meningitis misdiagnosis, CDC officials say. The chronic pain they feel in their backs, which was the underlying cause of the initial epidural steroids, could be masking injection site pain from a fungal infection, a critical symptom.
Treatment Comes with Complications, May Last Months
Those who have been diagnosed face long-term treatment with antifungal medications that can have debilitating side effects.
The frontline drug the CDC has suggested is the antifungal medication voriconazole, with liposomal amphotericin added when needed. However, voriconazole has been linked to a number of side effects, including:
Hallucinations
Cognitive Problems
Memory loss
Fatigue
Nausea
Anorexia
Hair Loss
Severe Photosensitivity
Because of the veracity of the infections they have seen so far, the CDC is not quite sure when it is safe to stop taking the drugs. However, Chiller indicates patients will likely need a minimum of three months of treatment. Some patients may need to be on the harsh drugs for more than six months.
And those are only the patients who do not develop further complications. Some patients require far longer treatment if they experience other problems, such as arachnoidis, which is a form of nerve inflammation that may be caused fungal meninigitis and other infections. Between 50 to 60 such cases have been diagnosed in patients who were suffering fungal meningitis.
FDA Cracking Down on Compounding Pharmacies
The outbreak has exposed a vulnerability in the FDA's drug monitoring program, specifically related to how it tracks and monitors compounding pharmacies. The investigations have revealed that many compounding pharmacies have been acting like stealth drug manufacturers, mixing up medications with no federal or state oversight or quality control.
Compounding pharmacies are supposed to supply local hospitals with drugs that they cannot get from the manufacturer on a per-prescription basis. However, NECC shipped 17,000 vials of its epidural steroid injections nationwide and even employed sales representatives to push its products.
In response, the FDA and state agencies have cracked down on compounding pharmacies nationwide, with drug recall announcements occurring regularly due to concerns about the drugs' sterility. However, many experts say the FDA does not have the resources to keep up the pace, and eventually will run out of steam.
The original pharmacy linked to the outbreak, NECC, faces a growing number of fungal meningitis outbreak lawsuits from victims. The company has declared bankruptcy under the weight of pending litigation and potential criminal charges.
"*" indicates required fields