Meningitis Outbreak from Compounding Pharmacy Highlights Problems
October 10, 2012
By: Austin Kirk
A growing number of health experts and consumer groups are pointing to the recent national outbreak of fungal meningitis that has been linked to drugs made by a compounding pharmacy as evidence that there are substantial problems within the industry and a need for better federal regulation. 
More than 100 people have developed a rare form of fungal meningitis and at least nine have died after receiving a contaminated epidural steroid injections that was mixed by the New England Compounding Center (NECC) in Massachusetts. However, additional cases of fungal meningitis are diagnosed every day.
The scope of the problems have raised concerns nationwide, as the U.S. Centers for Disease Control and Prevention (CDC) indicate that an estimated 13,000 people received the compounded injections in 23 different states.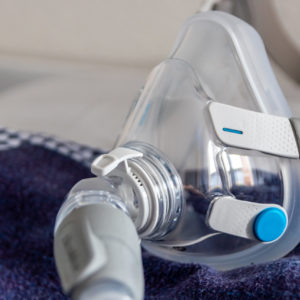 Did You Know?
Millions of Philips CPAP Machines Recalled
Philips DreamStation, CPAP and BiPAP machines sold in recent years may pose a risk of cancer, lung damage and other injuries.
Learn More
According to a press release issued by the prominent consumer watchdog Public Citizen, the FDA should put greater controls in place to regulate compounding pharmacies. The group is also calling for a congressional investigation into the meningitis outbreak and greater restrictions on compounding pharmacies.
Compounding pharmacies mix drugs in-house, and are intended to supply local hospitals and medical providers with specific, tailor-made drugs that are unavailable otherwise.
The wide-spread distribution of the recalled epidural injections mixed by the New England Compounding Center highlight the lack of regulation and enforcement within the industry.
New England Compounding Center was reportedly sending out sales representatives nationwide, undercutting major drug manufacturers by selling directly to hospitals and other healthcare venues.
While drug manufacturers have to foot the costs for regulations, FDA approvals and applications, the compounding pharmacy was able to sell the epidural steroid drugs at a lower price, in part, because it did not have to account for federal oversight to ensure its products were safe.
More than 17,000 epidural steroid injections were distributed nationwide by New England Compounding Center, which could cause fungal meningitis when administered. The compounding pharmacy has also now recalled all injectable products sold due to potential risk of contamination.
"The large-scale production of a drug – in this case, a drug that is intended to be sterile and injected into patients — appears to have crossed the line from the traditionally narrow role filled by local compounding pharmacies into one that clearly involves drug manufacturing and the release of products into interstate commerce," said Dr. Michael Carome, deputy director of Public Citizen's Health Research Group. "Indeed, prior warning letters from the FDA to the New England Compounding Center and other compounding pharmacies appear to indicate that the agency considered these pharmacies to be engaged in drug manufacturing."
Public Citizen notes that the FDA did not take action when presented with evidence of the compounding pharmacies' wrongdoing and did not take steps to ensure that the mass produced drugs met the same litmus test as those put out by legitimate manufacturers.
If Congress finds that the FDA was lax in its duties, Public Citizen has suggested that the agency should be held accountable. However, if there are holes in the regulatory authority of the FDA, then those holes need to be filled.
Although attempts to put regulations in place on compounding pharmacies several years ago, the industry was successful in getting most of those efforts thrown out by the U.S. Supreme Court. Federal legislation could be enacted to gain control of regulation for the compounding pharmiceutical industry.
As patients who received the contaminated epidural injection are contacted by their medical providers and health authorities, consumer support for increased legislation is growing.
The New England Compounding Center will face a substantial number of meningitis lawsuits over the recalled epidural injections, alleging that negligent practices allowed the contamination to occur. However, a number of experts are suggesting that stronger regulation may have prevented the meningitis outbreak from occurring in the first place.
"*" indicates required fields