Mesothelioma Lawsuit Results in $1.2M Verdict Over Drilling Mud Additive
October 16, 2009
By: AboutLawsuits
A Texas jury awarded $1.2 million last week to the wife of an engineer who died from mesothelioma cancer, allegedly caused by working with asbestos-laden additives to drilling lubricants.
The lawsuit, filed against Montello, Inc., Union Carbide, and other defendants, charged that asbestos in cement additives and drilling mud additives used by the Dowell Company caused Danny Puckett to contract mesothelioma. Puckett, who worked for the Dowell Company from 1975 to 1985, died from mesothelioma earlier this year.
Mesothelioma is a rare form of cancer that attacks the lungs and chest lining. It is caused by asbestos exposure, usually resulting from inhaling or consuming asbestos fibers used in industrial processes. As a result of a long latency period of between 20 and 40 years between exposure to asbestos and diagnosis, the cancer is often at a very advanced stage by the time it is discovered and usually results in death.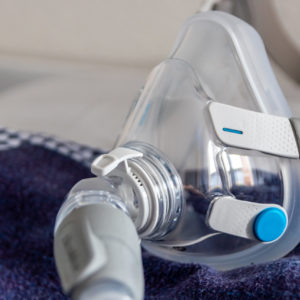 Did You Know?
Millions of Philips CPAP Machines Recalled
Philips DreamStation, CPAP and BiPAP machines sold in recent years may pose a risk of cancer, lung damage and other injuries.
Learn More
Puckett was able to testify in early parts of the trial, and said that he breathed dust from asbestos-containing cement additives that were used in a cement mixing hopper. He also handled asbestos drilling mud additives that gave off a continual column of dust that blotted out the sky. Drilling mud is viscous soup of dirt and chemicals poured down drills as a form of lubrication and to force cuttings from the drill to float to the surface.
In a verdict returned October 5, the jury awarded $1.5 million in damages, finding that Montello, Inc. and Union Carbide were each 15% liable Puckett's mesothelioma cancer. Other defendants were either dismissed from the case or settled out of court.
Asbestos was widely used in a variety of manufacturing and construction applications throughout the last century. Use peaked in 1973, before the toxic substance was banned in 1982. Despite the ban, the U.S. Centers for Disease Control and Prevention says the number of mesothelioma deaths continues to rise each year due to the latency period, with the number expected to peak in 2010.
Mesothelioma litigation is the longest running mass tort in U.S. history, with the first asbestos exposure lawsuit filed in 1929. Over 600,000 people have filed lawsuits against 6,000 defendants after being diagnosed with mesothelioma, asbestosis or other asbestos-related diseases.
marilyn

November 5, 2009 at 1:53 am

Farm water sources in Pa and WVs are contaminated by frackers, Dunkard creek entire kill of all living things and Ohio and Mon river dumping continues, Range energy, chesapeake, Halliburton are agressive predators...men die and are injured on rigg jobs, no unions and no protection..we are all suffering because of greed and corruption
"*" indicates required fields