Metformin Use Among Men Linked To Increased Risk of Birth Defects in Their Children
March 30, 2022
By: Martha Garcia
Children born to fathers who used metformin three months before they were conceived face higher rates of birth defects, including genital, chromosomal and heart defects, according to the findings of a new study.
In a report published this week in the Annals of Internal Medicine, researchers from Denmark warn that there was a 40% higher frequency of birth defects among children whose fathers used the diabetes drug metformin.
The findings are based off a nationwide prospective registry-based study in Denmark from 1997 to 2016, which included a review of data on all children from mothers without a history of diabetes or hypertension. More than 1.1 million children were included in the study if their father filled one or more prescriptions for diabetes drugs during the development of fertilizing sperm.
Researchers compared the incidence of birth defects across drugs, times of exposure and siblings. This included birth defects like genital, digestive, urinary, heart, chromosomal, and limb defects. The average parental ages of mothers was 30, and for fathers was 33.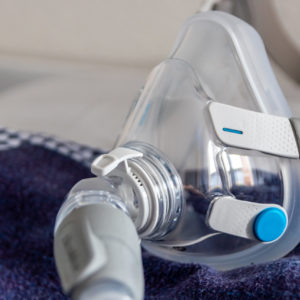 Did You Know?
Millions of Philips CPAP Machines Recalled
Philips DreamStation, CPAP and BiPAP machines sold in recent years may pose a risk of cancer, lung damage and other injuries.
Learn More
Overall, there were 7,029 children exposed to paternal diabetes medications. Of those, 5,298 were exposed to insulin, 1,451 to metformin and 647 to sulfonylureas. Other diabetes medications were not included in the study.
Three percent of children had one or more major birth defects. The rate of birth defects was 40% higher among children whose fathers used metformin, compared to those who used insulin. Additionally, the researchers found that siblings of children born after being exposed to metformin did not have a higher frequency of birth defects if they themselves were never exposed.
Sperm takes three months to develop fully. So, men who took metformin during that period had a higher risk of having children with birth defects. Men who took the drug outside of that timeframe did not have an increased risk.
Children exposed to metformin had a higher incidence of genital birth defects, all occurring among boys.
There was no increased risk of birth defects among children born to fathers taking sulfonylurea.
Metformin is a first-line drug used to treat type 2 diabetes. It has been plagued by recalls since contamination with N-nitrosodimethylamine (NDMA) was discovered last year. Various generic versions of metformin contained dangerous levels of the toxic chemical byproduct.
NDMA contamination has also plagued manufacturers of generic valsartan hypertension pills, the stop-smoking drug Chantix and the recalled heartburn medication Zantac.
Diabetes reduces semen quality and the incidence of diabetes is occurring more and more during men's reproductive years. Metformin and other diabetes medications have glucose-dependent effects on the male reproductive system, which may explain the link, researchers said.
This is the first study to suggest a link between birth defects and metformin in human subjects. The researchers said that while it is too early to change clinical recommendations for the medication, it may be beneficial to discuss the effects with patients when they are planning to conceive with their partners, so they can weigh the risks and benefits of metformin use.
"*" indicates required fields