Drinking Lots of Milk May Increase Risk of Death, Bone Fractures: Study
October 31, 2014
By: Martha Garcia
A new study raises questions about marketing campaigns that encourage people to drink more milk, using slogans like "Milk Does a Body Good" and "Got Milk", after researchers found that individuals who drink recommended amounts of milk every day may actually face an increased risk of early death and bone fractures.
Swedish researchers found that individuals who drink more than three glasses of milk each day, which is in line with dairy recommendations by the U.S.D.A., were 93% more likely to die, 16% more likely to suffer a bone fracture and 60% more likely to have a hip fracture. The study also found that drinking more milk was linked to an increased rate of cardiovascular disease.
The study was published by the medical journal BMJ on October 28, outlining the findings of researchers from the Uppsala University at the Karolinska Institute, along with the Swedish National Food Agency, which was designed to evaluate the link between drinking milk and premature death and bone fractures.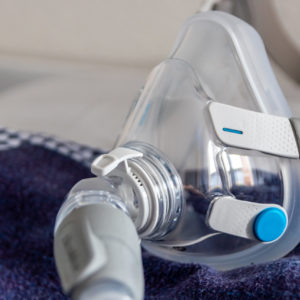 Did You Know?
Millions of Philips CPAP Machines Recalled
Philips DreamStation, CPAP and BiPAP machines sold in recent years may pose a risk of cancer, lung damage and other injuries.
Learn More
For years, aggressive marketing campaigns have promoted milk as an essential part of a healthy diet, providing a source of bone building minerals, especially calcium, vitamin D and phosphorus.
American dietary guidelines advise people over the age of eight to have three servings of diary products every day. While individuals drinking three cups of milk per day, which the study defined as an avid milk drinker, have been led to believe they are improving bone density, cardiovascular health and receiving other benefits, this new research suggests that milk may be having the exact opposite effects.
Researchers compiled details from three large Swedish cohorts, with more than 100,000 men and women questioned about milk consumption and followed for over 23 years. They were all tracked until death or until December 31, 2010.
Women who drank three or more glasses of milk each day were 90% more likely to die of cardiovascular disease and 44% more likely to die of cancer.
The potential effects of milk seemed much more prevalent in women than men; however, they both groups still experienced increased rates of problems.
Men who drank more milk were 10% more likely to die during the study and had a 16% increased risk of cardiovascular disease. There was no increased risk of cancer or bone fractures in men.
Milk vs. Yogurt
Researchers also measured biomarker 8-iso PGF2 alpha in the urine of subjects, which evaluates the oxidative stress. Men and women who drank more milk had higher levels of this biomarker in their urine. Those that ate more yogurt and sour cream had much lower levels.
Men also gave blood samples to test for interleukin-6, a biomarker of inflammation. The men who drank more amounts of milk had much higher levels, those that ate more yogurt and fermented dairy had lower levels.
Women who ate fermented dairy had lower rates of fractures and premature death. Each additional serving corresponded with 10% to 15% reduction in risk of both.
Researchers suggest that the reason for the decrease in negative effects between milk and fermented dairy is because of a compound called D-galactose. When lactose, the sugar in milk, breaks down. D-galactose is a by product.
D-galactose is shown to cause oxidative stress, chronic inflammation, neurodegeneration, decreased immune response and gene transcriptional changes. Typically when scientists want to mimic the effects of aging, they give animals shots of D-galactose or food containing the compound.
Other milk products, like yogurt and fermented dairy, have much less lactose and are produced with Lactobacillus bacteria, which eats the lactose and converts into lactic acid, thus producing much less D-galactose.
Researchers indicate that long-term are studies are needed to show a causal connection between milk and the problems seen in this study.
"*" indicates required fields