Monsanto Seeks Sanctions for Release of Roundup Documents
August 07, 2017
By: Irvin Jackson
Following the release of a host of documents that highlight the influence Monsanto had over the regulation of Roundup and scientific studies, the global agrochemical company has filed a motion for sanctions against plaintiffs' attorneys, arguing that the documents and information should have been kept from the public.
As part of the ongoing Roundup lawsuits being pursued by individuals diagnosed with non-Hodgkins lymphoma or other cancers following exposure to controversial weedkiller, a number of documents were released in recent weeks, which appear to show how Monsanto falsified scientific data, paid off scientists and medical journal editors, and attempted to cover up the link between Roundup and cancer for years.
The documents include internal communications that appear to show Monsanto scientists expressing concerns about the safety of Roundup, noting that while glyphosate contained in the weedkiller had been tested, there had been no thorough testing of the various formulations of Roundup, raising concerns that it may be glyphosate's interaction with other ingredients that could make Roundup carcinogenic.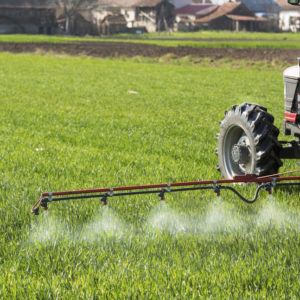 News media widely reported the information last week, after plaintiffs' attorneys informed Monsanto of their intent to release the information, indicating that the company failed to take steps required by a prior court order to maintain the confidentiality of certain documents produced during the discovery process.
In an application for emergency relief (PDF) filed on August 2, Monsanto indicates that plaintiffs' attorney wrongfully released confidential documents to the public, calling for the court to impose sanction.
According to a response (PDF) filed in opposition to the request two days later, plaintiffs' attorneys maintain that a detailed letter was sent to Monsanto on June 30, providing challenges to the confidentiality designation on 86 documents.
A detailed letter was sent by plaintiffs' attorneys on June 30, providing challenges to the confidentiality of 86 documents, according to the response. After the parties met in mid-July and Monsanto refused to explain each document's "confidential" designation, plaintiffs' counsel indicates that the company failed to file any motion for continued protection of the documents by July 31, which resulted in the automatic waiver of confidentiality for each of the challenged designations.
"Monsanto asks this Court to impose a litany of harsh sanctions against Plaintiffs' counsel for considering Monsanto to have waived confidentiality over these documents," the plaintiffs' reply notes.  "The fact is that Monsanto made a mistake by failing to take required action to preserve the confidentiality of these documents. Instead of accepting responsibility for its mistake, Monsanto takes aim directly at Plaintiffs' counsel, making a host of unsupportable accusations, innuendo, and personal attacks. And in the midst of these outbursts, Monsanto's fails to even articulate any Rule or statute that provides a basis for their application and highly unorthodox sanctions."
U.S. District Judge Vince Chhabria issued a pretrial order last week, indicating that Monsanto may file a reply brief today, and the Court will hold a telephone conference on Wednesday afternoon to address the motion.
Given similar questions of fact and law raised in the Roundup cases, Judge Chhabria has been appointed to preside over the federal litigation for coordinated discovery and pretrial proceedings in a federal MDL, or multidistrict litigation
As part of the coordinated MDL proceedings, Judge Chhabria has previously determined that the Roundup litigation will be bifurcated, first addressing general causation about the link between the widely used weedkiller and non-Hodgkins lymphoma, before addressing case-specific issues about whether Roundup caused cancer for each individual plaintiff.
Following resolution of any motions to dismiss based on general causation, if a Roundup settlement or other resolution for the litigation is not reached during the first phase of discovery, it is expected that Judge Chhabria will establish a bellwether process, where a small group of cases will be prepared for early trial dates to help gauge how juries may respond to certain evidence and testimony that is likely to be repeated throughout the lawsuits.
"*" indicates required fields