Roundup Cancer Designation Led To Scientists Receiving Threatening Letters From Monsanto
December 04, 2017
By: Irvin Jackson
Amid continuing debate worldwide about the potential cancer risks associated with Roundup, a number of scientists indicate that they were apparently threatened by Monsanto, the manufacturer of the widely used weedkiller, which the company has taken the "scorched earth" policy of defending in recent months. 
Environmental Health News published a story on November 20, detailing how Monsanto attempted to strike back at independent researchers after a March 2015 decision by the World Health Organization's International Agency for Research on Cancer, which classified the active ingredient in their blockbuster product as a probable human carcinogen.
The story is the first in a series called "Monsanto Papers," which was originally published in June in the French publication Le Monde, and was just recently translated to English. The name was later given to a number of damning internal documents from Monsanto, which were revealed as part of the ongoing U.S. litigation against Monsanto by farmers, landscapers and other individuals who indicate they developed non-Hodgkin lymphoma following exposure to Roundup.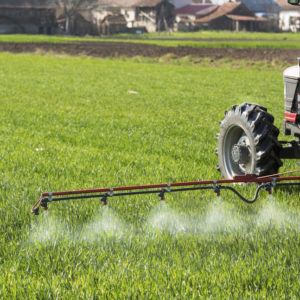 The memos and emails suggest that the company has known that its herbicide might be dangerous for years, put out ghostwritten studies that were falsely portrayed as the work of independent scientists, and unduly influenced regulators in the U.S. and Europe to avoid any indication that Roundup is not safe. The company even went as far as writing some parts of the safety reviews for regulators, and asked them to squash government inquiries that they could not write themselves, some of the documents suggest.
After the IARC ruling, the report indicates that Monsanto wasted no time in attacking the IARC and its scientists. A number of international scientists who were part of the IARC's review of glyphosate received what they referred to as threatening and intimidating letters from Monsanto. While politely worded, the letters order them to turn over all of their files, or preserve them for pending legal action in U.S. court. The company did not send those letters to U.S. scientists who worked with the IARC, however.
The scientists did not take well to the request, with many firing back at Monsanto, calling the company out on what they saw as veiled threats.
"After talking with some of my colleagues, who participated to the IARC meeting, I found your letter intimidating and noxious even though transparency is important," Consolato Maria Sergi, a pathologist at the University of Alberta wrote in a response letter. "The use of language should be meticulous, respectful and professional. It is impolitic to mention possible consequences without identifying the correct background. I find your approach reprehensive and lacking of common courtesy even by today's standards."
While Monsanto attempted to dismiss the IARC report as "junk science," and challenged the group's validity and scientific methods at every turn, the Monsanto Papers reveal that the company's own observer of the IARC's review, Tom Sorahan, a professor at the University of Birmingham in the U.K., reported back that the IARC had done it right.
Sorahan sent an email to Monsanto saying that the IARC followed proper procedures, were friendly and responded to all of his comments during the final meeting of their review.
Sorahan's analysis, as the only Monsanto observer who actually attended the IARC final review meeting, is never mentioned in Monsanto's attacks against the IARC. It's existence is only likely known due to the release of the Monsanto Papers.
Roundup Litigation
Throughout the U.S., several thousand Roundup lawsuits have been filed against Monsanto by farmers, landscapers, agricultural workers and others regularly exposed to Roundup, alleging that they may have avoided a diagnosis of non-Hodgkins lymphoma or other cancer if warnings had been provided by Monsanto.
Since October 2016, all federal cases have been consolidated for pretrial proceedings as part of an MDL, or multidistrict litigation, which is centralized before U.S. District Judge Vince Chhabria in the Northern District of California.
As part of the coordinated litigation, it is expected that a small group of bellwether trials will be prepared for early trial dates to help gauge how juries may respond to certain evidence and testimony that will be repeated throughout the cases. However, if Monsanto fails to reach Roundup settlements or another resolution for the failure to warn cases, hundreds of individual lawsuits may eventually be remanded back to the federal courts where they were originally filed for an separate trial dates.
"*" indicates required fields