Water Contamination Lawsuit Over Monsanto PCB's Dismissed
August 25, 2016
By: Irvin Jackson
A federal judge has dismissed water contamination lawsuits filed against Monsanto by several California cities, which sought tens or hundreds of millions in environmental cleanup costs associated with pollution from products containing polychlorinated biphenyls (PCBs).
Berkeley, Oakland and San Jose were calling on the court to order Monsanto to assist in the cleanup of San Francisco Bay, saying that the agricultural company had helped pollute it through its use of polychlorinated biphenyls (PCBs), which was used for a variety of purposes, such as paints, lubricants, electrical products, coolant, hydraulic fluids an in paper production. PCBs have been banned for decades due to high toxicity and increased rates of cancer linked to exposure.
On Monday, U.S. District Judge Edward Davila issued an order (PDF) granting a motion to dismiss filed by Monsanto, finding that the cities did not show that the company's sale of PCB-containing items caused damage to the bay or their property rights.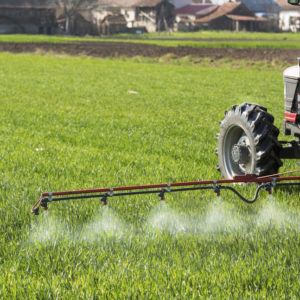 At issue is the company's use of PCBs years ago in its previous incarnation, before the company was restructured in 2002. Before that, Monsanto produced and sold more than 99% of all PCBs ever sold in the U.S., according to some estimates, making it possible for plaintiffs to pin the liability from any health effects or environmental damage from those chemicals onto the company.
The lawsuit by the cities alleged that PCB pollution caused by stormwater into the bay led to expensive mitigation efforts to meet environmental laws. However, Judge Davila ruled that the stormwater runoff was "public water of the state" and thus not a property interest of the cities. He indicated that they could refile the lawsuit, but that they would have to show standing on how their property rights were affected.
The cities say they plan to file an amended complaint.
The decision comes several weeks after a St. Louis jury ordered Monsanto to pay $46.5 million to three plaintiffs who claimed they contracted non-Hodgkins lymphoma from PCB exposure.
In what became known as the Walker case, plaintiffs indicated that exposure through the food chain led to their cases of non-Hodgkin's lymphoma, noting that the World Health Organization's International Agency for Research on Cancer had warned of a link between PCBs and cancer.
Plaintiffs argued that the company contaminated the entire food chain with PCBs, which could, theoretically, give anyone who was diagnosed with non-Hodgkin's lymphoma the ability to bring a case, if they can convince a jury of specific causation, which they were able to do before the St. Louis jury.
Monsanto Non-Hodgkins Lymphoma Lawsuits In the U.S.
PCBs are not the only way in which Monsanto has been charged with causing non-Hodgkins lymphoma. In March 2015, the IARC also warned that the herbicide glyphosate is a likely cancer causing agent, suggesting that exposure to the company's widely used Roundup weedkiller products may increase the risk of non-Hodgkins lymphoma as well.
The warning set off worldwide concerns about the potential side effects of Roundup exposure, and the overuse of the product on farms and crops throughout the U.S.
It raises the possibility of the company facing increased litigation pressure, as the company could face both PCB cases and Roundup non-Hodgkin's lymphoma lawsuits by those who say exposure led to their cancer. However, most Roundup cases have focused on agricultural workers, farmers and greenhouse employees who had direct and heavy exposure to Roundup, and not claims of exposure through the food chain or environmental contamination.
A recent U.S. Geological Survey on glyphosate usage nationwide found that an estimated 2.6 billion pounds of the herbicide has been sprayed on America's agricultural land over the two decades since the mid-1990s, when Monsanto introduced "Roundup Ready" crops that are designed to survive being sprayed with glyphosate, killing the weeds but not the crops.
In all that time, the FDA has never tested for residue or buildup in the food sold to Americans nationwide. In a report published in 2014, the Government Accountability Office (GAO) criticized the FDA for this deficiency in its pesticide program.
"*" indicates required fields