E-Cigarette Burns from Battery Explosion Left Florida Man In Medically-Induced Coma
December 02, 2015
By: Irvin Jackson
Electronic cigarettes have become very popular in recent years, with vaping seen as a safer alternative to smoking tobacco cigarettes. However, an increasing number of reports suggest users may face a potential risk of severe burns from e-cig batteries exploding.
Last month, 21 year old Evan Spahlinger was removed from a medically induced coma at a Miami Hospital, where he had been since his electronic cigarette exploded in his face, causing severe burns and injuries.
The e-cigarette burns were considered to be so severe, and so painful, that doctors placed him in a coma on purpose, determining that it was the only way to alleviate the massive amount of pain he would feel regardless of any painkillers they could use.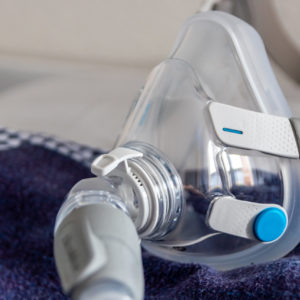 Did You Know?
Millions of Philips CPAP Machines Recalled
Philips DreamStation, CPAP and BiPAP machines sold in recent years may pose a risk of cancer, lung damage and other injuries.
Learn More
Spahlinger was found in his room by his sister in late October, after his vaping cigarette exploded, not once, but twice. Firefighters believe the device blew up in his mouth, firing the mouthpiece of the device down his throat, where it then exploded again.
As a result of the explosion, Spahlinger suffered burns to his mouth, neck, hands, face and lungs, and had to be placed on a ventilator to continue breathing. He was released from the hospital on November 6.
The incident is one of the latest, and most severe, of a growing number of reports of e-cigarette explosions resulting in burns or other injuries, usually linked to the rechargeable lithium batteries that power them.
A recent report (PDF) by the Federal Emergency Management Agency (FEMA) indicates that there have been more than 25 e-cigarette explosions between 2009 to August 2014, but the number of reports since then appear to be increasing, as the popularity of vaping has skyrocketed.
While a number of the explosions have been reported while users were actually smoking them or carrying the device, causing severe electronic cigarette burn injuries and disfiguration, the FEMA report indicates that most of the explosions occurred while the battery was being charged.
In late November, one such incident was reported by Tina Kruzyck, a Florida woman, who said that her Eleaf iStick blew up and set her bed on fire. Like Spahlinger's incident, Kruzyck said there were multiple explosions before her fiancé was able to smother it with a pillow. The fire caused burn damage to the mattress, but no one was injured, according to a report by Local10.com.
A 2014 investigative report revealed problems concerning e-cigarette devices linked to a variety of injuries, including burns, respiratory problems and nicotine toxicity. The investigation revealed more than 50 adverse event reports involving difficulty breathing, headache, cough, dizziness, sore throat, chest pain, swelling of the lips and more.
In July, E-cigarette devices became the target of a new FDA investigation, focusing on adverse reactions, reports of injury and other incidents related to e-cigarettes. The FDA plans to review the current rules governing e-cigarettes and address the risks the devices may pose.
Last year, the American Medical Association joined the debate concerning e-cigarettes and called for stricter regulations concerning the devices. Some lawmakers are calling to have the devices banned from airplanes.
"*" indicates required fields