Experts Predict More Drug Recalls Coming Based On NDMA Contamination Problems
November 06, 2019
By: Irvin Jackson
Following recent Zantac recalls and valsartan recalls issued after it was discovered that the heartburn and hypertension drugs were distributed with cancer-causing impurities, some experts warn that problems with N-Nitrosodimethylamine (NDMA) contamination may impact other types of medications, as more testing is being performed by manufacturers and federal regulators.
According to a recent report published by WPXI.com, several experts indicate the problem with impurities in drugs may be more widespread than previously anticipated, as testing for NDMA only began about a year ago, after it was discovered that most versions of generic valsartan distributed throughout the United States contained the cancer-causing chemical byproduct.
As a result of new testing procedures initiated after valsartan was recalled, an independent pharmacy discovered that most versions of the heartburn drug Zantac also contain alarming levels of NDMA in September. This has resulted in the recall for most brand-name and generic versions of Zantac, which may expose users to levels of NDMA that are substantially higher than permissible daily intake levels established by the FDA.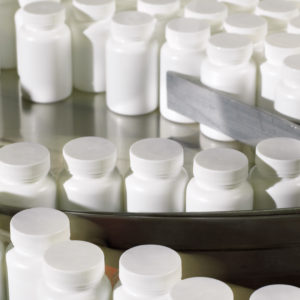 Unlike valsartan, where NDMA contaminated the pill due to the manufacturing process, it appears that NDMA in Zantac was caused by the instability of the active pharmaceutical ingredient, which may produce NDMA when exposed to high temperatures, such as during transit or inside the human body.
This recent report raises concerns about the safety of the U.S. drug supply, coming the same day the FDA issued a statement about the investigation and testing procedures for Zantac and other heartburn drugs.
The agency indicated for the first time last week that high levels of NDMA were also found in the drug Axid, which has not yet been recalled. However, the agency indicates it expects manufacturers to begin issuing recalls if they find their drugs contain levels of NDMA which result in users being exposed to more than 96 nanograms daily.
NDMA and similar carcinogens have not previously been a focus of the FDA. However, now that the agency is actively investigating NDMA contamination, experts told WPXI it is likely the contaminant may be found in other drugs.
While drug makers and federal regulators indicate they are continuing to investigate the underlying cause of both the NDMA contamination, many consumers diagnosed with cancer in recent years are now pursuing valsartan lawsuits and Zantac lawsuits, alleging they may have avoided a cancer diagnosis if other treatments had been used. Exposure to NDMA has been linked to reports of stomach cancer, small intestine cancer, colorectal cancer, esophageal cancer and other problems impacting the digestive tract as NDMA from ranitidine moved through the body.
"*" indicates required fields