More Teens Being Prescribed Antipsychotics For ADHD: Study
July 07, 2015
By: Irvin Jackson
An increasing number of teens are being prescribed antipsychotics for the treatment of attention deficit and hyperactivity disorder (ADHD) and depression, raising additional questions about the potential side effects of the powerful medications. 
Researchers from Columbia University, Yale, and the National Institutes of Health report that 12 out of every thousand teens between the ages of 13 and 19 are now taking antipsychotics like Risperdal or Abilify. While fewer children under the age of 13 take antipsychotics, more than half of those that do appear to be given the drugs to combat ADHD as well, according to the study's findings, which were published on July 1 in JAMA Psychiatry.
The study looked at data on patients between the ages of one and 24 years old from 2006, 2008, and 2010. The database used for the study took prescription data from about 60% of all retail pharmacies in the U.S. The findings indicate that antipsychotic use is increasing among teens and young adults, but not younger children.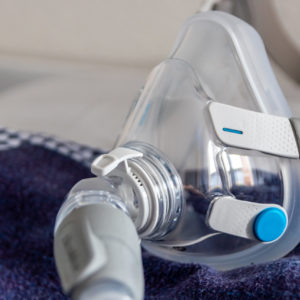 Did You Know?
Millions of Philips CPAP Machines Recalled
Philips DreamStation, CPAP and BiPAP machines sold in recent years may pose a risk of cancer, lung damage and other injuries.
Learn More
"Consistent with clinical diagnoses suggesting that antipsychotics are primarily used to manage impulsive or aggressive behaviors in children associated with ADHD, the highest rate of antipsychotic treatment was in adolescent boys, approximately half of whom also filled prescriptions for stimulants."
The co-prescriptions of stimulants is the tip-off that these drugs, which are not approved to treat ADHD, are being used as mood-altering behavioral controls for teens, particularly boys.
The American Academy of Pediatrics (AAP) recommends that preschoolers receive behavioral therapy alone for ADHD treatment, and that a combination of medication and behavioral therapy be provided to children with ADHD between the ages of six and 17. However, antipsychotics are generally not approved for the treatment of ADHD symptoms.
The study comes at a time when drugs actually approved for the treatment of ADHD are perceived by many as being overprescribed themselves. About 15% of all high school-age children in the United States have been diagnosed with ADHD, but some experts say that number should be closer to 5%.
One early advocate of stimulate treatment for children with ADHD, Dr. Keith Conners of Duke University, said that the rate of children now being diagnosed with ADHD and placed on drug treatments is "preposterous" and called ADHD an epidemic manufactured by drug companies.
Conners and others say that the inflated diagnoses and prescriptions are the result of a 20 year effort by the pharmaceutical industry to cash in on concerned parents hoping that poor grades and typical childhood behavior can be cured with drugs.
Antipsychotic Side Effects for Children
The findings of this recent study come amid an ongoing concerns about increasing number of children being prescribed antipsychotics, as well as concerns about potential side effects.
In 2013, an investigation was launched by the Office of the Inspector General (OIG) at the Department of Health and Human Services (DHHS) into antipsychotic drug prescriptions and use by recipients of Medicaid ages 17 and under.
Despite the widespread use, antipsychotic medications have been linked to a number of potential side effects for children, including weight gain and a risk of diabetes. According to a study published earlier this year in the medical journal JAMA Pediatrics, antipsychotics may increase the risk of childhood diabetes by more than 50%, potentially leaving children with life-long medical issues.
Risperdal (risperidone) is one of the most widely used atypical antipsychotics, which is commonly prescribed for children. However, side effects of Risperdal for boys has been linked to a risk of gynecomastia, which involves the development of female breasts that often result in the need for surgical removal.
Several hundred Risperdal lawsuits are currently being pursued against the drug makers, alleging that inadequate warnings about the gynecomastia risk were provided for families and the medical community. In addition to the physical injury, the complaints often allege that the young boys who experienced breast growth face humiliation, bullying and other psychological problems as a result of Risperdal-induced gynecomastia.
"*" indicates required fields