Motorcycle Accident Wrongful Death Lawsuit Filed in Missouri
December 06, 2010
By: Staff Writers
The city of Columbia, Missouri and a city bus driver face a wrongful death lawsuit as the result of a fatal crash that killed a motorcyclist this summer. 
The motorcycle accident lawsuit was filed by the family of Michael Heaston, 34, who collided with the side of a bus driven by Archie Smith, Jr. on July 13. Smith was making a left turn when he allegedly pulled out in front of Heaston. According to a report by the Columbia Daily Tribune, Smith told Columbia police that he stopped at a stop sign first, but did not see Heaston, who had the right-of-way.
Heaston attempted to avoid the impact, but the motorcycle hit the side of the bus and Heaston was pinned under it for several minutes. Smith said the first indication he had of Heaston's presense was the sound of the motorcycle hitting the bus and looking out of the window and seeing Heaston on the ground. Heaston died later at a nearby hospital.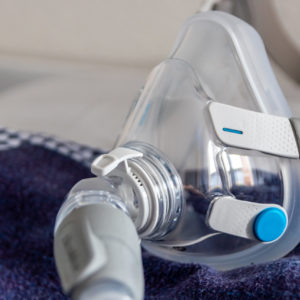 Did You Know?
Millions of Philips CPAP Machines Recalled
Philips DreamStation, CPAP and BiPAP machines sold in recent years may pose a risk of cancer, lung damage and other injuries.
Learn More
The family accuses Smith of failing to pay attention to the road, and allege that the investigation into the motorcycle accident showed that Smith failed to yield properly. The lawsuit was filed in Boone County Court on behalf of Jenny Heaston, his widow, his parents, David and Jackie Heaston, and his son, Jadin.
The city and Smith say that Heaston was speeding and that his injuries were partially due to the fact that he was not wearing a proper helmet. Originally, police investigators estimated that Heaston's speed was between 18 and 25 miles per hour, but later revised that estimate to 42 to 44 mph. Heaston was wearing a helmet, but police determined that its half-size design did not qualify under state or U.S. Department of Transportation standards.
Experts say motorcycle riders who do not wear a proper helmet are far more likely to suffer a traumatic brain injury (TBI). Traumatic brain injuries are one of the leading causes of death and permanent disability world wide, with 1.4 to 1.7 million people suffering a traumatic brain injury each year. Such injuries often result in a victim requiring extensive medical treatment and permanent around-the-clock care.
Motorcycle and automobile accidents account for about 20% of all traumatic brain injuries.
Steve

April 16, 2015 at 7:49 pm

It is VERY FISHY that the estimated speed of the motorcyclist would drastically change from 18-25 MPH to a more precise higher speed of 42-44 MPH...almost doubling the police investigators original estimated speed? Could they have been suddenly that far off in their estimate or did a possible pending lawsuit influence their decision to raise it? Either way, is giving falsified information on such [Show More]It is VERY FISHY that the estimated speed of the motorcyclist would drastically change from 18-25 MPH to a more precise higher speed of 42-44 MPH...almost doubling the police investigators original estimated speed? Could they have been suddenly that far off in their estimate or did a possible pending lawsuit influence their decision to raise it? Either way, is giving falsified information on such a report considered a felony? Someone should investigate the investigatosr...may be surprised who influenced them....Have A Nice Day
"*" indicates required fields