"Mud Bogging" Off-Road Motorsport May Carry Deadly Carbon Monoxide Risk
September 17, 2015
By: Martha Garcia
A new report raises serious concerns about the risk of carbon monoxide exposure from "mud bogging", which is a popular off road sport in which drivers navigate vehicles through thick muddy tracks or pits. 
The mud bogging carbon monoxide risks were highlighted in a report published on-line by the New England Journal of Medicine on September 10, highlighting four cases of carbon monoxide poisoning associated with the off-road motorsport.
Critics point out that the activity becomes dangerous when a vehicle becomes stuck in thick mud, which will often clog exhaust pipes and increase the risk of carbon monoxide flooding the interior cabin. This may cause drivers and passengers to lose unconsciousness or suffer permanent brain damage from carbon monoxide poisoning.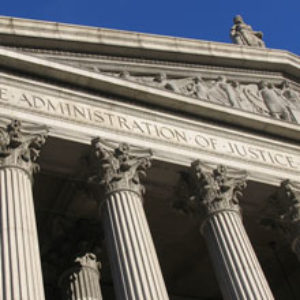 Carbon monoxide is a significantly toxic gas that is the leading cause of fatal poisonings in the United States, causing about 500 deaths annually and sending about 15,000 people to the emergency room each year. Because the gas has no smell or other irritating factors, vehicle occupants may fail to detect its presence, resulting in prolonged exposure.
Mug bogging recently made headlines when three people died of carbon monoxide poisoning during one incident. One of the victims was Shain Gandee, the 21-year old star of MTV's Buckwild, who died of carbon monoxide exposure while mud bogging. The other two men were David Gandee, his uncle, and Donald Robert Myers of Sissonville, Kentucky.
The four incidents of mud bogging carbon monoxide poisoning highlighted in the New England Journal of Medicine occurred in two separate incidents. The first involved a 16-year old female passenger and an 18 year old male driver, who were taken to emergency care after losing consciousness while mud bogging.  The two were given the first step of the hyperbaric oxygen treatment protocol recommended for carbon monoxide poisoning, but declined further treatment.
The second incident involved two male individuals, ages 16 and 19 years old, who were transferred to a tertiary referral center after losing consciousness in the backseat of a vehicle during mud bogging. The 16 year-old had diabetes and received cardiopulmonary resuscitation for "weak pulses" and bradycardia. He quickly regained consciousness, but remained lethargic and had blurred vision. The 19 year-old patient was healthy but lethargic and reported complete vision loss. Both completed all three protocol treatments and had a complete resolution of all symptoms.
Symptoms of carbon monoxide poisoning include headache, dizziness and sudden fatigue. Many mistake the early symptoms for the beginnings of a cold or other similar non-life threatening ailments.
Researchers warn mud boggers not to assume they will notice the symptoms before a problem or poisoning occurs. They also call on participants of the sport to ventilate the cabin of the vehicle by opening windows or installing a carbon monoxide detector to reduce exposure and toxic effects; however even these precautions may not prevent poisoning.
"*" indicates required fields