Direct Filing of NEC Lawsuits Against Similac, Enfamil Manufacturers To Be Permitted in MDL
June 29, 2022
By: Irvin Jackson
A new process may soon be approved which will allow families nationwide to directly file necrotizing enterocolitis (NEC) lawsuits against the makers of Similac and Enfamil in a federal multidistrict litigation (MDL), which was established earlier this year to provide coordinated pretrial proceedings in a growing number of nearly identical claims brought throughout the federal court system.
Similac and Enfamil are two popular brands of infant formula which have been widely used in recent years by doctors and hospitals for premature babies in the NICU. However, increasing research has found that the cow's milk products greatly increase the risk of preemies developing NEC, which results in a painful destruction of the bowel, often resulting in emergency surgery or infant death.
Nearly 100 families throughout the U.S. are now pursuing a Similac NEC lawsuit or Enfamil NEC lawsuit against Abbott Laboratories and Mead Johnson, alleging the manufacturers have known for years about the risks associated with use of their products among premature infants, and the size of the litigation is expected to increase dramatically in the coming months and years.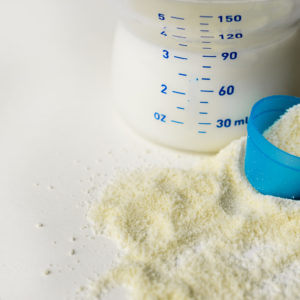 Given similar questions of fact and law raised in complaints filed in various different U.S. District Courts nationwide, the U.S. Judicial Panel on Multidistrict Litigation (JPML) established coordinated management for all NEC lawsuits against Similac and Enfamil manufacturers in April, requiring that any case filed throughout the federal court system be transferred to U.S. District Judge Rebecca R. Pallmeyer in the Northern District of Illinois.
Judge Pallmeyer initially indicated that families needed to continue to file new lawsuits in federal district courts where venue was appropriate, and then go through a transfer process to the federal NEC lawsuit MDL. However, after giving the matter further thought, the Court now indicates that allowing direct filing in the Northern District of Illinois would be consistent with the appropriate administration of the cases, and avoid unnecessary expenses and delays.
On June 28, Judge Pallmeyer issued a proposed case management order (PDF), asking the parties to be prepared to discuss any concerns or objections to the direct filing of future lawsuits over NEC caused by Enfamil or Similac at status hearing scheduled for Thursday, June 30.
"The court's earlier resistance to direct filing was born of concern that direct filing might generate uncertainty and confusion regarding 'personal jurisdiction, venue and choice of law' issues in any individual case," according to the order issued this week. "The court recognizes, however, that it can take steps to ensure clarity on these matters."
The proposed order calls for NEC lawsuits directly filed in the MDL to be treated slightly differently depending on who the defendant is. Cases naming only Abbott as a defendant would be treated as if originally filed in the Northern District of Illinois, where the company is headquartered which would preclude Abbott or plaintiffs from seeking remand to another venue. Mead Johnson cases, however, will be "conditionally" treated as if originally filed in the Northern District of Illinois, which would allow Mead Johnson to object in the case of venue and jurisdiction. Unlike Abbott, Mead Johnson has its headquarters in New Jersey.
Direct filing is intended to streamline the process for managing the litigation, and address motions that may be common to many different claims. Although all current and future claims can be brought in the Northern District of Illinois, the order notes it will be the venue for pretrial purposes only, and the parties preserve their right to have each case remanded to the forum where it would have originally been filed for trial, if infant formula NEC settlements are not reached during the MDL proceedings.
As part of the coordinated management of the NEC lawsuits, it is expected that Judge Pallmeyer will establish a "bellwether" program, where small groups of claims will go through case-specific discovery and early trial dates, to help gauge how juries are likely to respond to certain evidence that will be repeated throughout the litigation. However, if the parties fail to resolve the litigation during the MDL proceedings, each individual Similac and Enfamil case may later be returned to various different U.S. District Courts nationwide for separate trial dates, depending on what the appropriate venue would have been prior to the direct filing order.
"*" indicates required fields