JPML To Hear Neomedic Vaginal Mesh Consolidation Arguments Jan. 30
January 03, 2014
By: Austin Kirk
The U.S. Judicial Panel on Multidistrict Litigation (JPML) has scheduled oral arguments for January 30 to consider a motion to consolidate and centralize all Neomedic vaginal mesh lawsuits filed in U.S. District Courts nationwide. The lawsuits are by women who suffered complications from implants meant to treat pelvic organ prolapse and stress urinary incontinence.  
There are currently more than 35,000 product liability lawsuits pending throughout the federal court system involving problems with transvaginal mesh or bladder sling products made by various different manufacturers.
The U.S. JPML has previously established six different MDLs, or multidistrict litigations, involving lawsuits filed against C.R. Bard, American Medical Systems (AMS), Ethicon, Boston Scientific, Coloplast and Cook Medical. Each of the consolidated pretrial proceedings are centralized before U.S. District Judge Joseph Goodwin in the Southern District of West Virginia to reduce duplicative discovery into common issues, avoid conflicting pretrial rulings from different judges and to serve the convenience of the parties, witnesses and the courts.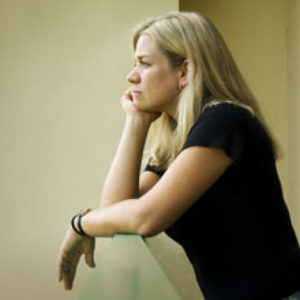 According to a Notice of Hearing Session (PDF) issued last week, the panel has scheduled oral arguments on a request filed to establish a seventh MDL before Judge Goodwin for all Neomedic needleless sling lawsuits.
There are currently at least 21 complaints pending against Neomedic in eight different U.S. District Courts. The cases raise nearly identical allegations to claims made against the other manufacturers, indicating that the design of the pelvic repair products were not adequately researched and that inadequate warnings were provided about the risk of complications where the mesh may erode through the vagina, cause infections or other painful injuries.
Plaintiffs filed the request to establish a Neomedic mesh MDL last month, asking that all product liability lawsuits involving the Neomedic Needleles sling, Contasure Needleless sling and Remeex System be included.
Neomedic has opposed the tranfer request, maintaining that centralizing the cases as part of an MDL would be detrimental to the progress of cases already filed.
Vaginal Mesh Litigation Status
According to the latest case list (PDF) released by the U.S. Judicial Panel on Multidistrict Litigation on December 16, in the federal court system there are currently 11,589 Ethicon Gynecare mesh lawsuits, 11,390 American Medical System (AMS) mesh lawsuits, 7,310 Boston Scientific mesh lawsuits, 5,505 Bard Avaulta mesh lawsuits, 1,099 Coloplast bladder sling lawsuits and about 133 Cook Medical biologic mesh lawsuits.
In many of those MDLs, Judge Goodwin has scheduled a series of early trial dates, known as "bellwether" cases, which are designed to help the parties gauge how juries are likely to respond to certain evidence and testimony that will be repeated throughout a number of similar cases.
At least four pelvic mesh cases have already reached trial, with two cases going before state court juries and two cases proceeding to trial in federal court. In July 2012, a California state court jury awarded $5.5 million in damages against C.R. Bard and a New Jersey state court jury awarded $11.1 million in damages against Ethicon in March 2013.
In July 2013, a federal jury awarded $2 million in damages against Bard, including punitive damages designed to punish the manufacturer for their actions surrounding the design and sale of Avaulta pelvic mesh products. A second Bard case settled during the first day of trial for an undisclosed sum.
Next year, additional trials are expected to begin against Bard, AMS, Boston Scientific and Ethicon. About one case per month will begin before Judge Goodwin between January 2014 and September 2014.
Following the bellwether cases, if vaginal mesh settlement agreements are not reached by the manufacturers to resolve a large number of cases, hundreds of individual lawsuits could be set for trial dates throughout the country.
"*" indicates required fields