Nestle Toll House Cookie Dough Recall: Risk of E. coli Food Poisoning
June 22, 2009
By: AboutLawsuits
All brands of Nestle Toll House refrigerated cookie dough have been recalled because it is suspected of causing an E. coli food poisoning outbreak that has sickened people throughout the United States.
The Nestle Toll House Cookie Dough recall was announced after the FDA and U.S. Centers for Disease Control and Prevention (CDC) warned consumers on Friday to avoid eating the product, as it may be contaminated with E. coli O157:H7, a strain of bacteria that is commonly associated with food poisoning.
At least 65 people in 29 different states have reportedly been infected with E. coli after eating the raw cookie dough. At least 25 people have suffered severe forms of food poisoning resulting in hospitalization and 7 victims developed hemolytic uremic syndrome (HUS); a severe complication of E. coli that can cause kidney damage and death.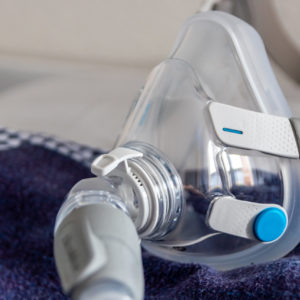 Did You Know?
Millions of Philips CPAP Machines Recalled
Philips DreamStation, CPAP and BiPAP machines sold in recent years may pose a risk of cancer, lung damage and other injuries.
Learn More
There are 47 different Nestle Toll House products impacted by the cookie dough recall, encompassing the entire line of refrigerated products. However, other items, such as pre-made cookies or chocolate chips, are not affected by recall.
Nestle USA, which owns Toll House, said it is conducting the recall out of an "abundance of caution," claiming that the strain of E. coli connected to the outbreak, 0157:H7, has not been found in any of their cookie dough products.
FDA, state health department agencies and the CDC have found a "strong association" between those who have become ill and eating raw prepackaged cookie dough, but point out that E. coli 0157:H7 has not previously been associated with raw cookie dough.
E. coli 0157:H7 food poisoning can cause bloody diarrhea and abdominal cramps. Most people recover in about a week, but some are more susceptible to severe infections.
When the diarrhea begins to improve, some can be affected by HUS, which is a form of kidney failure. Children under the age of five and the elderly are the most likely to suffer from more severe infections.
The recalled cookie dough contains warning on the packaging that it is not meant to be consumed raw. However, most consumers remain unaware of this and the cookie dough is commonly eaten raw, without cooking it first. The CDC has indicated that people should also not try cooking the recalled cookie dough, as the E. coli bacteria could get on their hands and still infect them.
Nestle and federal agencies advise customers to contact Nestle for a refund or discard any remaining cookie dough. However, food poisoning lawyers recommend that if severe illness was caused by eating the product, any remaining product or packaging should be preserved in a manner that ensures it will not be eaten, so that it can be tested as part of any potential Nestle Toll House cookie dough food poisoning lawsuits that may be filed.
eve

June 25, 2009 at 4:20 pm

OK so I know eating "raw cookie dough" is all the rage but cookie dough is made from eggs & eggs can have salmonella BAKE the cookie dough. Is the FDA going to fban the sale of raw eggs and force us to eat pasturised food. Dough... you bake it. OUR insurance & taxes go up again

candice

June 23, 2009 at 2:49 am

I think I have this. I consumed this about a week ago, which is when i became very sick. I went to the doctor today, and they left a message on my phone saying too call them back immediately...

Stanley

June 22, 2009 at 11:31 pm

This is under control. They have their MBA's and Accountants on this.
"*" indicates required fields