Neurologists Often Unaware of Epilepsy Drug Side Effects: Study
August 27, 2013
By: Irvin Jackson
According to the findings of a new study, about one out of every five neurologists in the United States may be unaware of the possible side effects associated with epilepsy drugs, such as Tegretol and Depakote, including the risk that children may be born with severe birth defects and malformations if the medications are taken by pregnant women.
Following a survey of 505 neurologists between March and July 2012, researchers from Johns Hopkins report that about 20% of the respondents were not aware of increased risks of birth defects and impaired cognitive effects when Depakote is taken by pregnant women. They also were unaware that some epilepsy drugs could increase the risk of suicide and that Asian patients should undergo special screening before being placed on Tegretol.
The findings were published earlier this month in the medical journal Epilepsy and Behavior, raising serious concerns that this lack of awareness could be placing patient health in jeopardy in cases where they should be treated with an alternative form of antiseizure care.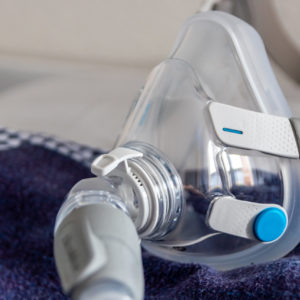 Did You Know?
Millions of Philips CPAP Machines Recalled
Philips DreamStation, CPAP and BiPAP machines sold in recent years may pose a risk of cancer, lung damage and other injuries.
Learn More
"There is poor communication from the FDA to specialists, and there's some risk to patients because of this," said Dr. Gregory L. Krauss, a professor of neurology at Johns Hopkins who led the research team. "Unless it's a major change requiring the FDA to issue a black box warning on a product, important information appears to be slipping through the cracks. We need a more systematic and comprehensive method so that doctors receive updated safety warnings in a format that guarantees they will see and digest what they need to protect patients."
Epilepsy Drug Pregnancy Risks
The potential risk of birth defects from epilepsy drugs is of particular concern, given the importance of doctors informing women prescribed the medications about the serious health problems their children may face if they become pregnant while taking the drugs.
Depakote is one of the most widely used epilepsy drugs, which was approved in the United States in 1978 for treatment of certain forms of epilepsy. However, the FDA added a "black box" warning to the medication in 2006, indicating that unborn children may face a risk of birth defects from Depakote if the medication is used during pregnancy.
That warning came after a study found that 20% of pregnant mothers who gave birth after taking Depakote had a child with malformations or a birth defect. A number of families are now pursuing a Depakote birth defect lawsuits on behalf of children whose mother was given the epilepsy drug during pregnancy, alleging that the drug maker failed to adequately warn consumers or the medical community about the potential risks.
Tegretol has also been associated with a risk of birth defects, as prior studies have indicated that side effects of Tegretol increase the risk of spina bifida, which is a developmental malformation involving the spinal cord, where some vertebrae are not fully formed.  The condition may allow portions of the spinal cord to protrude through the opening in the bones, leading to serious life-long injuries for the child
According to a 2010 study published in the British Medical Journal (BMJ), use of Tegretol (carbamazepine) during pregnancy was associated with 2.6 times the risk of giving birth to a child with spina bifida, compared to women who did not take the drug. Overall, 3.3% of women who took the drug gave birth to a child with spina bifida.
Use of epilepsy drugs during pregancy has also been linked to a risk of developmental delays among children. A study published earlier this year in the medical journal Epilepsia found that women who used Depakote, Lamictal, Tegretol, and combinations of the drugs during pregnancy had a higher risk giving birth to children with abnormal gross motor control, autism, speech and congenital malformations when compared to children who were not exposed to the medications during pregnancy.
"*" indicates required fields