Ground Beef Food Poisoning Targeted By New USDA Rules To Trace Outbreaks
December 16, 2015
By: Irvin Jackson
A new rule finalized this week is expected to make it easier for federal health regulators to track sources of ground beef, which could help prevent food poisoning outbreaks from spreading out of control. 
The U.S. Department of Agriculture's (USDA) Food Safety and Inspection Service (FSIS) announced on December 14 that it has finalized new regulations that require ground beef manufacturers to keep better records detailing the sources of their meat.
The new rule follows additional traceback procedures announced in August, which are part of a strategy designed to combat ground beef food poisoning outbreaks.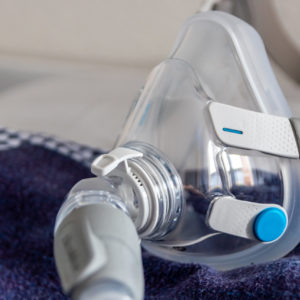 Did You Know?
Millions of Philips CPAP Machines Recalled
Philips DreamStation, CPAP and BiPAP machines sold in recent years may pose a risk of cancer, lung damage and other injuries.
Learn More
The FSIS believes that the new rules will make it easier to remove contaminated beef from the food supply, reducing the spread of food poisoning outbreaks by stopping them in their earliest stages.
"This is a common-sense step that can prevent foodborne illness and increase consumer confidence when they purchase ground beef," Deputy Under Secretary for Food Safety, Al Almanza, said in a press release. "In the event that unsafe product does make it into commerce, these new procedures will give us the information we need to act much more effectively to keep families across the country safe."
The new rule affects any establishment, whether distributor or retail store, that grinds raw beef products. It requires that they maintain records that include the establishment numbers of suppliers whose meat was used to prepare each lot of a ground beef product. The rule also requires the names of the supplied materials, such as beef components or materials carried from one production lot to the next, as well as the date and time each raw ground beef product was produced and when equipment used to grind the meat and other surfaces that make contact with the beef were cleaned and sanitized.
The proposal comes following a 2011 salmonella food poisoning outbreak in the northeastern U.S., which the FSIS says could have been prevented if retail establishment had kept better records. The rule was first proposed in July 2014.
Last month, the U.S. Centers for Disease Control and Prevention (CDC) called on the food industry to do more to prevent food poisoning outbreaks. The CDC called for better food tracing record keeping, pre-market testing, and communication with government health agencies.
According to the CDC, between 2010 and 2014, multi-state outbreaks were responsible for 56% of all deaths from foodborne illnesses, even though they only accounted for just three percent of all outbreaks.
Multi-state foodborne illness outbreaks can be hard to solve even with the advanced methods used today according to the CDC. Currently, agencies such as the CDC and the FDA use DNA sequencing technology and epidemiological traceback investigations along with the food industry's cooperation to determine sources of contamination. However, these investigations can be lengthy and require weeks or months to determine the source without proper distribution and record keeping from the suspected distributor or retailer. One of the major concerns is that the outbreak will continue to spread and infect more consumers until the root cause is determined and removed from the market.
In recent months, the CDC, FDA and the USDA have been attempting to persuade companies in the food industry to voluntarily submit genetic sequences of pathogens found during routine testing so that the specimen can be logged into a national database that would make tracking new outbreaks faster.
In addition to the new FSIS rule, the CDC says it will pursue new regulations in 2016 to attempt to force the food industry to keep records that details their supply chain, help investigators identify what made consumers sick, choose suppliers that use the best food safety practices, and share proven food safety methods with the rest of the market.
"*" indicates required fields