Failure to Warn About CKD Risk from Nexium Results in Lawsuit Against AstraZeneca
February 09, 2018
By: Irvin Jackson
According to allegations raised in a product liability lawsuit filed last week against AstraZeneca, the drug maker has failed to warn consumers and the medical community for years about the risk of chronic kidney disease (CKD) from Nexium, which is used by millions of Americans for treatment of acid reflux and heartburn. 
The complaint (PDF) was filed by Shirlene Bonner in the U.S. District Court for the District of New Jersey, indicating that AstraZeneca knew that Nexium and other proton pump inihibitors (PPI) increase the risk of kidney injury, yet provided false and misleading information about the safety of their drug.
Bonner began taking Nexium in 2003, and like many other consumers, continued to use the heartburn drug through 2015. She was subsequently diagnosed with CKD, which she indicates was caused by ingestion of Nexium.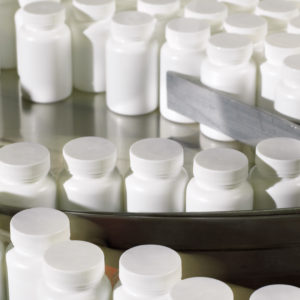 "Despite clear knowledge that Nexium causes a significantly increased risk of CKD (chronic kidney disease), AKI (acute kidney injury) and other renal impairment, Defendants continue to market and sell Nexium without warning consumers or healthcare providers of the significant risks to the kidney," according to Bonner's lawsuit. "Defendants still do not warn of the potential risks of CKD and AKI associated with the use of Nexium in the product labeling nor in direct consumer advertising."
Bonner indicates that she was not aware of the CKD risk fro Nexium until recently, maintaining that she would not have used the heartburn drug if she had been properly warned about the kidney risks.
The case joins a growing number of Nexium lawsuits filed over the past year, following the publication of several studies highlighting concerns about the kidney risks with Nexium and other PPI medications, raising questions about why AstraZeneca and other drug makers withheld important safety warnings.
In an independent study published by the medical journal CMAJ Open in April 2015, researchers found that users of PPI medications were three times more likely to suffer acute interstitial nephritis, which involves inflammation of the kidney. In addition, the study found that users were 2.5 times more likely to develop acute kidney injury (AKI), which involves an abrupt loss of kidney function.
This research was followed by a study published last year in the medical journal JAMA Internal Medicine, which also found an increased risk of chronic kidney disease (CKD) with the heartburn medications, indicating that users of Nexium, Prilosec and other PPI may be 50% more likely when compared to non-users.
In April 2016, researchers with the Department of Veterans Affairs found that users of Nexium, Prilosec or other PPIs may be 96% more likely to develop renal failure and 28% more likely to develop chronic kidney disease after five years of use.
"During the period in which Nexium has been sold in the United States, hundreds of reports of injury have been submitted to the FDA regarding the ingestion of Nexium and other PPIs," the lawsuit filed by Bonner states. "Defendants have had notice of serious adverse health outcomes through case reports, clinical studies and post-market surveillance."
Bonner's case joins a growing number of other Nexium lawsuits,  brought by individuals nationwide in recent months, each raising similar allegations that the drug makers withheld information about the risks associated with long-term use of the medications.
Given common questions of fact and law raised in the Nexium cases brought throughout the federal court system, as well as Prilosec lawsuits, Protonix lawsuits, Dexilant lawsuits, Prevacid lawsuits and other claims brought against the manufacturers of PPI drugs, the U.S. Judicial Panel on Multidistrict Litigation has established centralized pretrial proceedings in the federal court system.
Bonner's claim will be consolidated as part of a proton pump inhibitor (PPI) multidistrict litigation (MDL), which is centralized before U.S. District Judge Claire C. Cecchi in the District of New Jersey to reduce duplicative discovery into common issues, avoid conflicting pretrial rulings from different courts and to serve the convenience of the parties, witnesses and the judicial system.
As heartburn drug injury lawyers continue to review and file cases in the coming months and years, it is expected that thousands lawsuits will ultimately be filed over the failure to warn about the risk of CKD, AKI and other kidney injuries from Nexium and other PPI medications.
"*" indicates required fields