Nexium Kidney Damage Risk Worsened With Other Drugs Known To Harm Kidneys: Study
August 04, 2016
By: Irvin Jackson
The findings of new research suggests that popular heartburn drugs like Nexium, Prevacid and other proton pump inhibitors (PPI) may not only increase the risk of developing a kidney injury, but may also worsen kidney damage caused by other drugs known to have toxic kidney side effects. 
In a study published last week in the medical journal International Journal of Basic & Clinical Pharmacology, Indian researchers indicate that side effects of the popular heartburn medications not only cause a type of kidney damage known as acute interstitial nephritis (AIN), which can progress to kidney failure, but the drugs may also add to, and perhaps magnify, damage caused by other drugs that harm the kidneys.
Researchers looked at prior studies that have found a kidney damage risk with Nexium, Prilosec, Protonix, Dexilant, AcipHex and other PPI medications. New research was also conducted involving rats to evaluate the impact the medications have on other drugs known to cause kidney problems.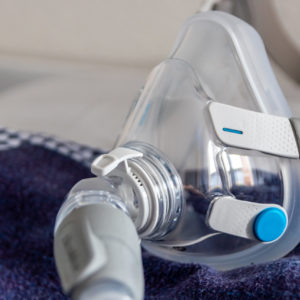 Did You Know?
Millions of Philips CPAP Machines Recalled
Philips DreamStation, CPAP and BiPAP machines sold in recent years may pose a risk of cancer, lung damage and other injuries.
Learn More
In the new study, rats were given Nexium, Protonix or AcipHex over the course of a month. Some of the rats were also given the pain killer Voltaren (diclofenac) or the antibiotic Floxin (ofloxacin).
While acute interstitial nephritis (AIN) was not seen with Nexium use alone, when Nexium and Floxin or Nexium and Voltaren were used together, researchers saw the development of AIN as well as structural changes and vascular damage that could progress to acute kidney failure. High doses of AcipHex alone also caused structural changes and vascular damage that could result in kidney failure, and it also showed an increase rate of AIN when combined with the other drugs. Protonix showed structural changes at low, medium and high doses that could lead to kidney failure, as well as interactions with the other drugs as well.
"PPI alone are prone to cause AIN but the incidence of AIN increases with addition of other nephrotoxic drugs," the researchers concluded. "All the samples showed variable degree of inflammation followed by structural damage."
Acute interstitial nephritis (AIN) is a form of kidney damage involving inflammation, which can result in symptoms for humans like nausea, vomiting, fatigue and sudden weight loss. In severe cases, this may lead to chronic kidney damage (CKD) or end-stage renal failure, potentially resulting in the need for dialysis treatment or a kidney transplant.
Concerns about the link between widely used drugs like Nexium and AIN kidney damage has emerged over the past few years, with several independent studies finding that users face an increased risk. While researchers in this latest study indicated that the risk is still being investigated, they noted that "the index of suspicion is high."
Other studies have also suggested that the drugs may also be associated with an increased risk of acute kidney injury (AKI), chronic kidney disease (CKD) and kidney failure.
"The recognition and diagnosis of AIN is vitally important because the condition is reversible," the researchers said. "Early detection of this rare adverse reaction and immediate discontinuation of the offending agent may potentially prevent renal failure."
Nexium Lawsuits Over Failure to Warn
The findings come as a number of individuals nationwide are considering potential Nexium lawsuits, Prilosec lawsuits, Prevacid lawsuits, Protonix lawsuits, Dexilant lawsuits and other claims involving allegations that severe kidney damage may have been avoided if the drug makers had adequately warned about the potential risks associated with the medications.
Nexium and other PPI medications are among the most widely used drugs in the world, with millions of people taking the drugs for treatment of heartburn, acid reflux and other conditions associated with a buildup of stomach acid. Since many users and doctors assume the medications carry few serious side effects, individuals often stay on the medications for years, with little effort to try to reduce the need for the drugs over time.
In December 2014, the FDA required new warnings for the first time about the acute intersitital nephritis (AIN) risk from Nexium, Prilosec and other proton pump inhibitors. However, more recent studies have suggested that users may face a more severe risk of kidney damage.
According to the findings of a study published in the medical CMAJ Open in April 2015, individuals who started using PPI drugs had a 3 times higher risk of acute interstitial nephritis when compared to individuals who did not use the drugs, and a 2.5 times higher risk of experiencing acute kidney injury, which involves an abrupt loss of kidney function.
Earlier this year, a study published in the medical journal JAMA Internal Medicine built on these findings, examining data on more than 10,000 participants over a period of more than 10 years, finding that the drugs were also associated with a higher incidence of chronic kidney disease.
In April 2016, researchers with the Department of Veterans Affairs found that users of Nexium, Prilosec or other PPIs may be 96% more likely to develop kidney failure and 28% more likely to develop chronic kidney disease after five years of use.
As heartburn drug injury lawyers continue to review and file cases, it is widely expected that thousands of cases could be filed in the coming months and years. Plaintiffs allege that the drug makers placed their desire for profits before consumer safety by withholding information about the kidney damage risk, and promoting the image that drugs like Nexium, Prilosec and other PPI medications carry few side effects.
"*" indicates required fields