Nexium Lawsuit Alleges Severe Chronic Kidney Disease Caused by Heartburn Drug
January 24, 2017
By: Irvin Jackson
A case of severe chronic kidney disease was allegedly caused by side effects of the heartburn drug Nexium, according to a lawsuit filed against Astrazenca, indicating that the drug maker failed to provide sufficient warnings for users and the medical community about the potential kidney risks. 
The complaint (PDF) was filed by Celestine Barnes in the U.S. District Court for the Northern District of Georgia on January 12, indicating that use of Nexium on numerous occasions between 2006 and 2015 left her with severe chronic kidney disease, including loss of significant kidney function.
Nexium is one of the most widely used brand-name medications in the U.S. It is part of a popular class of heartburn drugs known as proton pump inhibitors (PPIs), which also includes Prilosec, Prevacid, Protonix, Dexilant and others.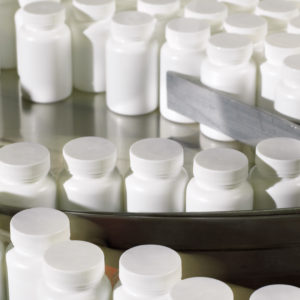 The case joins dozens of other Nexium lawsuits, Prilosec lawsuits, Protonix lawsuits, Prevacid lawsuits and Dexilant lawsuits brought by individuals nationwide in recent months, claiming that the drug makers withheld information about the risks associated with long-term use of the medications.
As heartburn drug injury lawyers continue to review and file cases, it is expected that thousands of similar chronic kidney disease lawsuits and other claims over side effects of PPI medications could be filed in the coming months.
Since Nexium and other PPI drugs lack any kidney disease warnings, they are widely believed to be safe by most consumers and doctors, and many individuals remain on the medications for years with little attempt to reduce use. However, a number of studies published in recent years have highlighted serious risks, including CKD, acute interstitial nephritis (AIN), acute kidney injury (AKI) and end-stage renal failure.
"During the period in which Nexium has been sold in the United States, hundreds of reports of injury have been submitted to the FDA in association with ingestion of Nexium and other PPIs. Defendants have had notice of serious adverse health outcomes through case reports, clinical studies and post-market surveillance," Barnes indicates in the lawsuit. "These reports of numerous kidney injuries put Defendants on notice as to the excessive risks of kidney injuries related to the use of Nexium. However, Defendants took no action to inform Plaintiff or Plaintiff's physicians of this known risk. Instead, Defendants continued to represent that Nexium did not pose any risks of kidney injuries."
In an independent study published by the medical journal CMAJ Open in April 2015, researchers found that users of PPI medications were 3 times more likely to suffer acute interstitial nephritis, which involves inflammation of the kidney. In addition, the study found that users were 2.5 times more likely to develop acute kidney injury, which involves an abrupt loss of kidney function.
This research was followed by a study published last year in the medical journal JAMA Internal Medicine, which also found an increased risk of chronic kidney disease with the heartburn medications, indicating that users of Nexium, Prilosec and other PPI may be 50% more likely when compared to non-users.
In April 2016, researchers with the Department of Veterans Affairs found that users of Nexium, Prilosec or other PPIs may be 96% more likely to develop renal failure and 28% more likely to develop chronic kidney disease after five years of use.
On January 26, the U.S. Judicial Panel on Multidistrict Litigation (JPML) is scheduled to hear oral arguments over whether to establish centralized pretrial proceedings for all PPI product liability claims filed in federal courts by individuals who say they suffered kidney damage as a result of their use. The centralized management is designed to reduce duplicative discovery into common issues in the cases, avoid contradictory pretrial rulings from different judges and to serve the convenience of the parties, witnesses and the judicial system. However, if Nexium settlements are not reached following bellwether trials and pretrial proceedings, each case would be remanded back to the U.S. District Court where it was originally filed for a separate trial date.
Diane

February 6, 2017 at 11:13 pm

I've been using this product for about 15 years now and no wonder I get a kidney infection about every 6 months. This is scary and my mom has been using this for years to and she has to go to a urologist on and off for infections

Todd

February 4, 2017 at 10:15 pm

I've been on PPI's for 25 years, this is news to me. I can't imagine not using them. How would I find out more?

Judith

February 3, 2017 at 3:34 am

Chronic kidney disease been on proilosec sence 1973

Patricia

February 2, 2017 at 6:16 pm

I still take nexium, I will stop taking it
"*" indicates required fields