Nexium, Prilosec Kidney Injury Lawyers Set to Meet with MDL Judge for Case Status Conference
October 10, 2017
By: Austin Kirk
As the organizational structure continues to be established for all Nexium cases, Prilosec cases, Prevacid cases and other claims brought in the federal court system against the makers of proton pump inhibitors (PPI) over kidney injuries, lawyers involved in the litigation are set to meet tomorrow with the U.S. District Judge presiding over all pretrial proceedings.
There are currently about 275 product liability lawsuits centralized in a federal multidistrict litigation (MDL), which was established for all claims involving kidney damage allegedly caused by the popular heartburn drugs. The cases have all been transferred to U.S. District Judge Claire C. Cecchi in the District of New Jersey to reduce duplicative discovery, avoid conflicting pretrial rulings and to serve the convenience of the parties, witnesses and the courts.
Each of the complaints raise similar allegations that makers of Nexium, Prilosec, Prevacid and other PPI drugs failed to adequately warn consumers and the medical community about the risk that users may develop a kidney injury, acute interstitial nephritis, chronic kidney disease or end-stage renal failure.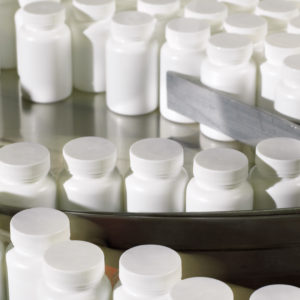 According to a joint status report and agenda (PDF) filed in advance of a case management conference set for October 11, lawyers involved in the litigation intend to address a number of organizational and structural issues necessary to advance the litigation.
Judge Cecchi is expected to review the status of a direct filing order in the federal multidistrict litigation, which would allow lawyers to file additional cases directly into the MDL, and avoid the delays associating with transferring cases from U.S. District Courts nationwide.
Parties also indicate that they are conferring regarding product identification and injury diagnosis records, Plaintiff Fact Sheets, Defendant Fact Sheets and other orders regarding the schedule for pretrial discovery.
The timing and protocol for a potential "Science Day" will also likely be discussed, as such non-adversarial presentations are typically scheduled in complex pharmaceutical litigation to help educate the court on key issues that will arise in the cases.
Proton Pump Inhibitors include some of the most widely recognized brand name medications on the market in the United States, and millions of Americans have used Nexium, Prilosec and other similar heart burn drugs. Kidney injury lawyers expect that there may ultimately be several thousand complaints filed in the federal MDL in the coming months and years.
As part of the coordinated MDL proceedings, Judge Cecchi is likely to establish a "bellwether" program, where small groups of cases involving Nexium, Prilosec, Protonix and other PPI medications will go prepared for early trial dates, which are designed to help the parties gauge how juries may respond to certain evidence and testimony that may be repeated throughout the litigation. However, if the parties fail to negotiate settlements or another resolution, each of the individual cases may eventually be remanded back to various U.S. District Courts nationwide in the future for separate trial dates.
"*" indicates required fields