NHTSA Estimates 8,730 Deaths From Car Crashes in First 3 Mo. of 2021, Despite Dips in Traffic
September 03, 2021
By: Russell Maas
Although there was a sharp drop in traffic volume over the first three months of 2021, amid rising COVID-19 infections in areas throughout the U.S., projections suggest the number of deaths from car accidents increased over numbers from the same time last year, before "stay home" orders started to be issued.
The National Highway Traffic Safety Administration (NHTSA) released an Early Estimate of Motor Vehicle Traffic Fatalities for the First Quarter of 2021 this week, reporting that there were 8,730 traffic fatalities, representing a 10.5% increase over the first three months of 2020. As a result, the safety officials indicate there needs to be a transformation in driving patterns and behaviors.
Although vehicles continue to get safer and add new features designed to reduce the risk of car crashes, NHTSA officials have recorded consecutive increases in overall deaths since 2019, with 33,244 fatalities in 2019, which then soared by 7.2% in 2020, for a total of 38,680 traffic-related deaths, despite substantial reductions in travel during much of the year as the COVID-19 pandemic emerged and gripped the nation.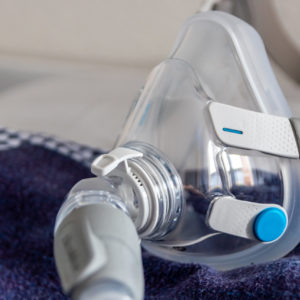 Did You Know?
Millions of Philips CPAP Machines Recalled
Philips DreamStation, CPAP and BiPAP machines sold in recent years may pose a risk of cancer, lung damage and other injuries.
Learn More
According to the latest report, the 2021 calendar year is on track for another consecutive annual increase, with approximately 8,730 people dying from car crashes just between January and March, compared to 7,900 deaths reported in the first three months of the record breaking 2020 year.
For the first quarter of 2021, the report indicates vehicle miles traveled (VMT) decreased by 2.1% nationwide, or about 14.9 billion miles, when compared to the same timeframe in 2020.
In addition, officials report a second annual increase of fatality rates per 100 million miles travelled, climbing from 1.12 in the first quarter of 2020 to 1.26 for the first three months of 2021.
The report suggests there is a concerning patterns of behaviors among drivers since the COVID-19 stay-at-home orders and lockdowns were implemented, indicating less congested roadways have caused drivers to engage in riskier behaviors such as speeding, failing to wear seat belts, and driving under the influence of drugs or alcohol.
In an effort to combat the rising rates of motor vehicle crash fatalities, NHTSA's Acting Administrator, Dr. Steven Cliff, announced the agency has issued the 10th edition of Countermeasures That Work, which is a report covering 10 areas of concern on roadways. Specifically, the report covers strategies for alcohol- and drug-impaired driving, bicycle safety, distracted driving, drowsy driving, motorcycle safety, older drivers, pedestrian safety, seat belts and child restraints, speeding and speed management, and young drivers.
Other Safety Groups See Similar Accident Increases
The rising rate of fatal car accidents has also become a major focus of the National Transportation Safety Board (NTSB). It released a series of safety recommendations in September 2018, calling for the National Highway Traffic Safety Administration (NHTSA), Centers for Disease Control and Prevention (CDC) and the Federal Highway Administration (FHA) to collaborate on efforts to produce better standards to will protect pedestrians.
In May, the Governors Highway Safety Association (GHSA) released its pedestrian fatality report for 2020, finding an increase of 4.8%, or 309 additional pedestrian deaths in 2020 compared with 2019, largely contributing the spike in fatalities to speeding and riskier driving behaviors due to less cars on roadways.
In January, analytics company INRIX, which specializes in roadway behavior, released a study indicating stay-at-home orders issued by many states to prevent the spread of the coronavirus outbreak contributed to a 31% increase in fatal car accidents during the second quarter of the 2020 calendar year.
Their findings indicated travel speeds on interstate highways, state highways and expressways in the first week of April were as much as 75% higher than in January and February 2020, and those trends likely continued through the end of June when stay-at-home orders were eased.
The April 2020 report found a 60% increase in the amount of speeding tickets issued by speed camera traps in New York in March, when compared to a year earlier, while Washington D.C. StreetLight Data recorded a 20% increase of speed camera tickets issued. Included in those violations, researchers found the amount of drivers violating speed limits by going 21-25 mph over the limit increased by nearly 40%.
"*" indicates required fields