NHTSA School Bus Safety Campaign Aims to Get More Drivers to Stop When Busses Are Off-loading Children
October 14, 2022
By: Russell Maas
With a steadily increasing number of pedestrian traffic deaths being reported over the last several years, federal highway safety officials have launched a new campaign to raise awareness about the importance of vehicles stopping while school buses are boarding or off-loading children.
The U.S. National Highway Traffic Safety Administration (NHTSA) announced that it will launch a National School Bus Safety Week campaign, which is set to run through the last week of October to spread awareness of the dangers of illegally passing stopped school buses.
To bring awareness to this nationwide problem, the agency will be running a new national paid media campaign up until Halloween (October 31st), which is a holiday that unfortunately has seen a spate of child pedestrian motor vehicle accidents.
In prior years, the National Safety Council (NSC) found children under the age of 13 years old are more than twice as likely to be hit by a car and killed on Halloween, when compared to any other day of the year.
Illegally Passing Stopped School Busses Poses Serious Risks
The NHTSA has recorded more than 6,000 pedestrian car crash fatalities from 2016 through 2020, with a record 7,485 people pedestrian deaths in 2021. While these pedestrian deaths include victims of  all ages, significant importance has been placed on preventing child deaths caused by drivers passing school buses, which is illegal in every state in the U.S.
According to the press release, the results of a National Association of State Directors of Pupil Transportation Services' 2019 Stop Arm survey found 130,963 school bus drivers reported that 95,319 vehicles passed their buses illegally on a single day while the bus was stopped with the "Do Not Pass" arms extended, and flashing lights. Officials stated that when this sample data was extrapolated over a 180 day school year, it amounts to more than 17 million drivers violating laws against passing school buses annually.
"Passing a stopped school bus is against the law and could have fatal consequences. Nothing is worth the risk," NHTSA Acting Administrator Ann Carlson said. "Children's lives are on the line – every driver needs to stop when a school-bus stop arm is extended."
The agency indicates it will run advertisements on social media platforms to spread awareness, and has developed an Illegal School Bus Prevention Playbook which informs drivers on how to approach, stop and wait until it is safe to pass a school bus, as well as instructions on how to use specific hashtags on social media to tap into conversations surrounding the cause. The playbook is being offered in both English and Spanish.
NHTSA launched the campaign under President Joe Biden's Bipartisan Infrastructure Law, which provides resources for NHTSA to create a public safety messaging campaign to protect the safety of children and bus operators.
School Bus Passing Rules
Drivers must follow state laws as well as the flashing light signal systems used on school buses. Flashing yellow lights on a school bus means the bus is preparing to stop to load or unload children. Drivers should reduce their speed and prepare to stop at a safe distance away from the bus.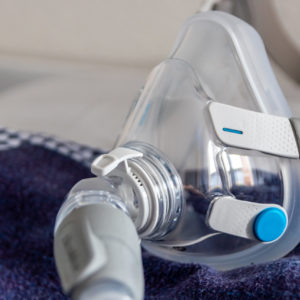 Did You Know?
Millions of Philips CPAP Machines Recalled
Philips DreamStation, CPAP and BiPAP machines sold in recent years may pose a risk of cancer, lung damage and other injuries.
Learn More
Flashing red lights and an extended stop arm on the bus means the bus has stopped and children are boarding or getting off, and motorists headed in either direction must stop their vehicles and wait until the red lights stop flashing and the extended arm is withdrawn, and the bus begins to move forward.
NHTSA officials urge drivers to take responsibility when behind the wheel and focus on the one task at hand. Drivers should learn to set aside electronics and not answer texts or calls or consume food or engage in behaviors that take hands off of the wheel or their eyes off of the road.
Parents and caregivers are encouraged to never let a child under 10 years of age walk without an adult or someone who will make sure they walk safely. Parents should teach their children to always use the sidewalk when possible. If one is not available they should walk on the edge of the street facing traffic. Children should also be taught how to approach and follow traffic signal instructions at a cross walk, and to never text while walking on a street or crossing an intersection.
"*" indicates required fields