NICU Infection Outbreaks Linked to Antibiotic Treatments: Study
October 14, 2013
By: Martha Garcia
Antibiotics seem to play a much larger role in causing outbreaks of antibiotic resistant infections in neonatal intensive care units (NICUs) than previously believed, according to the findings of new research.
In a study published this month in the American Journal of Infection Control, researchers from the Aristotle University School of Medicine in Greece found that the administration of antibiotics may play a significant factor in causing successive outbreaks of vancomycin-resistant enterococci faecium (VRE).
The research looked at two VRE infection outbreaks at a 44-bed Greek NICU, finding that nearly 40% of the 253 infants screened carried strains of VRE and a single clone predominated the strains.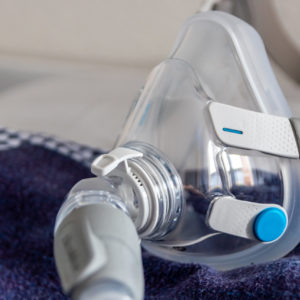 Did You Know?
Millions of Philips CPAP Machines Recalled
Philips DreamStation, CPAP and BiPAP machines sold in recent years may pose a risk of cancer, lung damage and other injuries.
Learn More
Fifty-nine cases were detected during the first nine weeks of the outbreak. No new cases were detected during weeks 10 to 12; however a second wave of infection occurred during week 13, when the outbreak seemed to be complete.
The second wave of infection occurred when antimicrobial use was began again in the NICU. Researchers found administration of antimicrobial therapy played a significant role to increase risk factors of the outbreak.
During the second wave, 42 new cases were detected. Multiple clones were also found during the second phase of the outbreak.
Researchers implemented interventions at the NICU, including active surveillance cultures for VRE, enhanced infection control measures, and audits on antimicrobial use during a six-month period.
Antibiotic Resistant Bacteria
VRE is a bacteria that is normally present in human intestines and other areas of the body. The bacteria can cause infections under certain conditions, such as increased antibiotic use or in people with weakened immune systems.
Vancomycin is an antibiotic which is used to treat some drug-resistant infections of bacteria. However, some bacteria have become resistant to vancomycin. Researchers call the resistant bacteria vancomycin-resistant enterocci (VRE).
More than 20,000 U.S. patients are hospitalized each year after being infected with VRE. Many infections often lead to death, causing more than 1,300 deaths each year, according to the U.S. Centers for Disease Control and Prevention (CDC).
A recent study of healthcare associated infection outbreaks also published in the American Journal of Infection and Control analyzed a database of nearly 600 neonatal outbreaks. The analysis revealed nearly 70 percent of outbreaks were reported in the NICU. The top three pathogens being rotavirus, synctial virus and enterovirus.
The study highlights a significant need for more effective outbreak prevention strategies, including alternative prevention methods apart from antibiotic use.
Researchers warn that improved methods of antibiotic use and administration must be followed to slow the spread of antibiotic resistant infections. Often, the use of antibiotics when not necessary can cause antibiotic resistant infections and may increase a patient's risk of developing a resistant infection in the future.
"*" indicates required fields