FDA Finds No Risk of Death Linked to Paclitaxel-Coated Balloons and Stents
July 12, 2023
By: Stephanie Yanovich
Federal health officials indicate that new data does not support prior warnings that indicate paclitaxel-coated balloons and stents may increase the risk of death for patients.
In a letter to healthcare providers dated July 11, the U.S. Food and Drug Administration (FDA) reversed a prior statement that warned the implants were linked to an increased risk of fatal complications.
The updated FDA statement applies to all paclitaxel drug coated devices, including all model numbers, lot numbers, and unique device identifiers.
Paclitaxel-coated Balloon and Stent Health Concerns
Paclitaxel-coated implantable balloons and stents are primarily used to treat peripheral arterial disease (PAD) by opening up obstructed vessels and preventing lesion formation. The paclitaxel drug coating, which is sold under the brand names Abraxane and Taxol, prevents scar tissue formation from the devices and improves blood flow throughout the body. Paclitaxel-coated devices have also been shown to decrease the likelihood of repeat procedures to reopen blocked blood vessels.
Health experts began to express concern regarding the devices in January 2019, when studies suggested an increased mortality rate among patients implanted with paclitaxel coated devices compared to those given bare balloons and stents. In response, the FDA issued a letter to healthcare providers in January 2019 announcing an investigation in the risk.
Following that investigation, in March 2019 the FDA issued a letter to healthcare providers warning that side effects of paclitaxel coated balloons and stents may pose a 50% increased death risk compared to similar, uncoated devices. The agency based the warning on preliminary data reviews of nearly 1,000 case studies which seemingly supported a link between paclitaxel coated devices and a significantly elevated death risk.
As a result of the findings, FDA officials advised healthcare providers to use alternative treatment options for most arterial disease patients unless absolutely medically necessary.
The FDA issued a third letter to healthcare providers in August 2019, providing updated information about problems with paclitaxel coated balloons. At that time, the agency called for updating device labeling and ensuring those involved in clinical trials provided informed consent about the potential risks. However, the FDA determined the clinical trials did not need to be halted.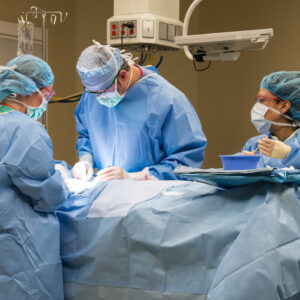 Bard Port Catheter Lawsuit
New Data Shows Paclitaxel Coated Devices Unlikely to Raise Mortality Risk
According to this latest FDA statement, a review of newly available data does not support the previously communicated warnings about an excess death risk from paclitaxel coated devices. The updated letter cites input from the FDA's Medical Devices Advisory Committee, and additional randomized clinical trial research released after August 2019 for the new determination.
The letter also details how device manufacturers cooperated with FDA officials for the updated data review, which included longer term patient follow-up periods than prior studies. FDA researchers who reviewed the new studies determined none of them conclusively linked increased mortality risk to paclitaxel coated devices.
While the agency now says there appears to be no increased death risk associated with paclitaxel coated devices, it does provide several recommendations for healthcare providers. Those suggestions include:
Outline the risks and benefits of all available arterial disease treatment options, including paclitaxel-coated devices, with your patients.
Continue routine monitoring of patients treated with paclitaxel-coated balloons and stents.
Ensure patients receive optimal medical therapy for PAD and other cardiovascular risk factors as well as guidance on healthy lifestyles including weight control, smoking cessation, and exercise.
Adverse events linked to paclitaxel-coated devices should be submitted to the FDA's MedWatch adverse event reporting program.
---
Find Out If You Qualify for Port Catheter Compensation
"*" indicates required fields