NSAIDs Linked to Increased Bleeding Risk After Heart Attack: Study
February 25, 2015
By: Martha Garcia
Use of popular pain medications like Advil or Motrin after a heart attack may increase the risk that patients serious side effects, including another heart attack or death, according to the findings of new research. 
In a study published this week in the Journal of the American Medical Association (JAMA), Danish researchers indicate that patients who recently suffered a heart attack and were given both anti-clotting medications and a nonsteroidal anti-inflammatory drug (NSAID), such as Advil or Aleve, were twice as likely to have a bleeding problem later, especially gastrointestinal bleeding.
The findings also suggest that patients may be more likely to have a stroke, a second heart attack or die, when compared to those that did not take NSAID pain medications.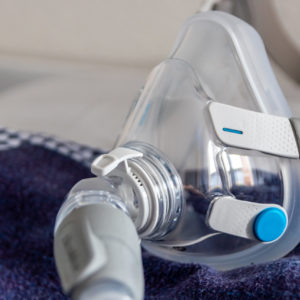 Did You Know?
Millions of Philips CPAP Machines Recalled
Philips DreamStation, CPAP and BiPAP machines sold in recent years may pose a risk of cancer, lung damage and other injuries.
Learn More
Researchers warn that taking Advil or other popular over-the-counter NSAIDs after having a heart attack could be dangerous. While anticoagulant drugs are often prescribed after a patient suffers a heart attack to prevent blood clots, NSAIDs also thin the blood and may cause bleeding, making side effects more serious if the two are taken together.
Dr. Anne-Marie Schjerning Olsen from the Copenhagen University Hospital Gentofte in Hellerup, Denmark, and lead author of the study, said taking NSAID's for less than a week is associated with an increased risk of bleeding and having a second heart attack.
Researchers used the national registry in Denmark tracking data from 60,000 patients who survived at least one month after being hospitalized for a heart attack between 2002 to 2011.
The study found that 34% of patients who suffered a heart attack also filled a prescription for Advil or Aleve, drugs designed to treat inflammation. These patients were also taking anti-clotting drugs.
"I was surprised that despite guidelines which discourage use of NSAIDs in patients with cardiovascular disease, one-third of our population had at least one prescription for NSAIDs," said Olsen.
A study published in 2014 in the Annuls of Internal Medicine also raised concerns about the use of NSAIDs, including Advil and Aleve, among patients who are taking anticoagulants. Combining the two drugs may further increase the risk of bleeding problems.
One-third of patients in the new study died within three and a half years after suffering a heart attack. More than 5,000 patients suffered bleeding after having a heart attack, including bleeding in the brain, respiratory system, gastrointestinal system and other areas.
Another study published earlier this month in the journal JAMA Surgery revealed painkillers, like Advil or Motrin, may significantly affect the gastrointestinal system, especially the way it heals following surgery or serious health events, like a heart attack.
Researchers warn that patients may be in a great deal of pain and want to take medications like Advil, Motrin or Aleve to help with pain and inflammation. However, they warn health care professionals that patients need to also be aware of the risk involved.
"There has been a tendency to think that short-term use of NSAIDs is safe," said Olsen. "Our study suggests this is not the case and that even a few days of use is associated with increased risks of both bleeding and cardiac events, mainly heart attacks."
Olsen said more patient and physician education is needed as well as additional randomized trials to definitively determine cause and effect between NSAIDs and bleeding after heart attack.
"*" indicates required fields