Study Links NSAID Painkillers to Risk of Pulmonary Embolism, DVT
September 29, 2014
By: Irvin Jackson
Side effects associated with popular over-the-counter pain killers like Advil, Motrin and Aleve may include an increased risk of serious and potentially life-threatening blood clots, according to the findings of new research. 
In a study published last week in the medical journal Rheumatology, researchers from Columbia University indicate that use of medications from a class of painkillers known as non-steroidal anti-inflammatory drugs (NSAIDs) may increase the chances of suffering a venous thromboembolism (VTE) event, such as a pulmonary embolism or deep vein thrombosis (DVT).
NSAIDs are among the best-selling over-the-counter pain killers in the U.S., including popular brands like Advil, Motrin and Aspirin, and the study raises serious questions about the prolific and casual use of the medications.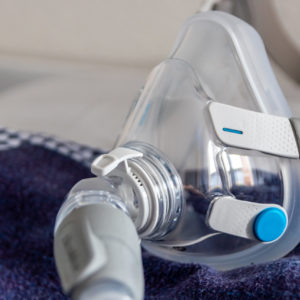 Did You Know?
Millions of Philips CPAP Machines Recalled
Philips DreamStation, CPAP and BiPAP machines sold in recent years may pose a risk of cancer, lung damage and other injuries.
Learn More
Researchers conducted an analysis of six studies involving 21,401 VTE events. They found that those taking NSAIDs faced an 80% increased risk of such an event.
"Our study demonstrated a statistically significant increased risk of VTE among NSAID users," the researchers concluded. "This finding has important public health implications given the prevalence of NSAID use in the general population."
NSAID Blood Clot Risk
Venous thromboembolism involves a blood clot that occur in the veins. They can lead to painful clots in the legs, known as deep vein thrombosis (DVT), or they can break off and flow to the heart and lungs, resulting in a pulmonary embolism, which can sometimes be deadly.
"This is the first systematic review and meta-analysis of published observational studies assessing the risk of VTE among NSAIDs users. There are some limitations, however, such as the fact that all NSAIDs are evaluated as one group in this study but not all individual NSAIDs may increase the risk of VTE," cautioned lead author Patompong Ungprasert. "Why NSAIDs may increase the risk of VTE is unclear. Physicians should be aware of this association and NSAIDs should be prescribed with caution, especially in patients already at a higher risk of VTE."
Despite their widespread use, NSAIDs have been tied to a number of potential health problems, including internal bleeding and potential cardiovascular problems.
Earlier this year, researchers in Rotterdam determined that NSAIDs could increase the risk of atrial fibrilliation by up to 84%, and some of the drugs have been linked to an increased risk of heart attacks.
The prescription NSAID painkiller Vioxx recalled nearly 10 years ago after it was linked to triple the increased risk of heart attack. Lawsuits over Vioxx were filed by tens of thousands of people, amid reports that it increases the risk of heart attacks and strokes.
The prescription medication, which was approved for treatment of chronic pain from arthritis and other conditions that cause acute pain, was used by more than 80 million people worldwide. Merck & Co., the manufacturer of Vioxx, reached a $4.85 billion settlement with about 50,000 plaintiffs to resolve the Vioxx litigation in 2008.
"*" indicates required fields