NTSB Seeks Significant Transportation Safety Improvements in 2017-2018
November 18, 2016
By: Russell Maas
Federal transportation safety officials have released a new list that targets critical safety issues they believe will reduce transportation crashes and fatalities in the United States, such as addressing driver fatigue, promoting the use of collision avoidance technology, and targeting habits that lead to distracted driving, such as texting. 
The National Transportation Safety Board (NTSB) released its new "Most Wanted List" earlier this month, detailing the agency's agenda through the year 2018 to address issues related to transportation crashes across all modes of travel including aviation, highway, marine and rail.
The agency hopes that the new agenda will bring focus to the development of science-based strategies and technologies it believes will improve transportation safety, and will also be used as an outline for regulators to implement policies.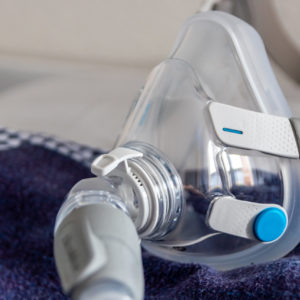 Did You Know?
Millions of Philips CPAP Machines Recalled
Philips DreamStation, CPAP and BiPAP machines sold in recent years may pose a risk of cancer, lung damage and other injuries.
Learn More
The "Most Wanted List" includes strategies for preventing fatigue-related accidents, collision avoidance technology, occupancy protection, medical fitness evaluations, eliminating distractions, and equipping vehicles with accident recording devices to determine the causes of crashes to prevent similar situations.
Listed first on the agenda is to reduce the number of accidents due to fatigue, by drawing attention to medical conditions that can affect sleep; including sleep apnea, insomnia, and restless leg syndrome. Fatigued drivers account for tens of thousands of crashes annually and often result in many fatalities involving large commercial vehicles.
According to the National Highway Traffic Safety Administration (NHTSA), more than 72,000 crashes involving drowsy drivers were recorded by police between 2009 and 2013.
Another recent study found that truck drivers with sleep apnea have a five-fold risk of being involved in a serious and preventable accident if their sleep apnea is not treated. The U.S. based study also indicated drivers who treated their disorder had a lower risk of accidents.
Solutions presented in the "Most Wanted" list to prevent drowsy and fatigued driving included implementing science-based regulations and comprehensive fatigue risk management programs, along with drawing awareness to commercial trucking companies' practices regarding adequate rest time for drivers. The NTSB cited the use of the upcoming e-log mandate as one technology advancement that can reduce the risk of fatigued driver crashes.
A separate part of the fatigue reduction plan is to reevaluate the medical certification program for commercial drivers, which has been under criticism by federal highway officials for quite some time for allowing medical professionals without certain licensing capabilities to conduct and evaluate drivers. Some of the suggestions involve limiting how long medical certifications are valid before reevaluation is required, prohibiting individuals denied certification to seek other medical providers who will medically pass them for certification, and identifying specific conditions, treatments, and medications that cause the driver to be considered high risk.
The NTSB will also be pushing for in-vehicle collision avoidance technologies to become standard among all vehicles. Some advancements have already taken large leaps in the automobile industry with many automakers already equipping vehicles with autonomous emergency braking (AEB) as a standard feature. However, the agency's agenda will press for AEB, collision warning systems and other collision avoidance technologies to become standard in both standard, commercial and passenger vehicles.
According to the agenda, the NTSB and the NHTSA will be targeting behavioral change, specifically strengthening seat belt usage and the elimination of distracted drivers. The NTSB stated that 2015 statistics indicated 1 in 10 highway deaths were the result of distracted driving. Furthermore, the NHTSA states that distracted drivers account for at least 94% of all automobile crashes.
The NTSB announced it is aware of the deep rooted and longstanding issue with drivers using hand held devices while driving and knows the goal will be difficult to achieve. Officials described a three-prong goal that will focus on stricter laws, proper education and effective enforcement reduce distracted driving.
In a study published by the U.S. Centers for Disease Control and Prevention, researchers found teens who text while driving are more likely to engage in riskier behavior, like drinking, not wearing a seatbelt or riding with a driver who is intoxicated.
In March 2015, a study published in the American Journal of Public Health indicated that states with bans on texting while driving saw significant reductions in auto accident injuries.
The NTSB agenda includes several other critical issues the board will target, including safer shipment practices of hazardous materials, improving rail transit safety oversight and the prevention of loss of control in flight in general aviation.
"*" indicates required fields