Nucynta Exposure Leads To Opioid-Like Side Effects in Children: Study
January 21, 2015
By: Martha Garcia
Researchers indicate that parents and doctors should avoid use of the painkiller Nucynta among children, after a recent study drew a correlation between side effects of the drug and narcotic painkillers, warning parents against use and accidental ingestion. 
The study found while most children exposed to Nucynta experienced no serious effects, the effects they felt were similar to those seen after taking opioid drugs like morphine or Oxycodone.
This is especially of concern considering widespread attention given to rising narcotic painkiller addiction rates. A study published in 2013 found prescriptions for opioid painkillers doubled over the past 10 years.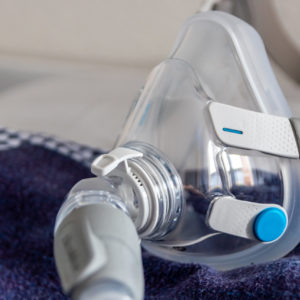 Did You Know?
Millions of Philips CPAP Machines Recalled
Philips DreamStation, CPAP and BiPAP machines sold in recent years may pose a risk of cancer, lung damage and other injuries.
Learn More
Researchers examined data from the National Poison Data System looking for children up to 17 years of age who were exposed to Nucynta between November 1, 2008, through December 31, 2013. The findings were published online January 19, in the journal Pediatrics.
The study found 104 children who were exposed to the drug unintentionally, mostly under the age of six.
No deaths were reported from Nucynta exposure and 60% of the children experienced no serious medical outcome. About 12% of patients altogether experienced major side of effects, events that were potentially life threatening and required the child to be admitted the hospital.
Exposures lead to 32% of patients experiencing minor effects, symptoms secondary to the exposure and generally resolve quickly. Seven percent experienced moderate effects, symptoms that were more pronounced or prolonged.
Despite the seemingly benign outcome of the exposures, researchers are urging caution with the drug. Thirty percent of the children who took Nucynta experienced other non-life threatening effects, such as coma, drowsiness, lethargy, nausea, vomiting, tachycardia, respiratory depression, dizziness, slurred speech and hallucinations.
Researchers say the most common side effects were opioid-like, leading researchers to warn Nucynta is no safe for use in children than other narcotic prescription drugs, like Oxycodone and morphine, because it has the same respiratory depression effects which can be life threatening.
Nucynta works differently than pure opioids, the affinity is 24 times less than morphine. Yet researchers say the potential for addiction and abuse are still present.
Addiction Concerns
Researchers have found widespread consequences of opioid use, including increased risk of suffering bone fractures and death, an increased risk of suffering injuries in a car accident, and higher likelihood of women who used narcotic painkillers while pregnant giving birth to a child with severe neural tube birth defects.
The examination also revealed five teens who specifically took Nucynta with the intention of abusing it and three teens who used it to attempt suicide.
Of the five who abused the drug, three were treated for minor and moderate effects at an emergency room, one was observed at school but did not develop symptoms, and the last was observed at home and developed marked drowsiness.
Two infants under the age of two experienced life-threatening opioid toxicity. One child experienced dyspnea, drowsiness, lethargy and vomiting. The child was admitted to critical care and treated with oxygen.
Another infant lapsed into a coma after experiencing respiratory depression and was treated with naloxone, a drug often used to treat addicts that was labeled by the World Health Organization as a way to prevent more than 20,000 overdose deaths every year.
Nucynta is a narcotic pain reliever approved for adults to use for severe pain. It is also approved to use for neuropathic pain, secondary to diabetic peripheral neuropathy. It is not approved for children to use.
Of the 104 patients in the study, half were male and half were female. A total of 61 percent of the patients were under six years of age.
There have been no published reports of toxicity of Nucynta in pediatric patients. This is the first study to examine any toxic effects in children.
"*" indicates required fields