Nursing Home Dementia Patients Receiving "Chemical Restraint" Drugs Less Often, But Not Every Replacement Works: Study
June 02, 2022
By: Russell Maas
New research indicates nursing homes have increased the use of alternative mind-altering and sedative medications, such as opioids and antidepressants, in order to avoid unnecessary prescribing of antipsychotics to dementia patients; which has long been considered a type of "chemical restraint" that qualifies as nursing home abuse.
Researchers from the University of Michigan found that while the off-label use of antipsychotics to calm dementia patients has declined, there has been an increase in treatments which have not gone through rigorous scientific testing, and may be both ineffective at treating dementia and could increase health risks for elderly patients. Their findings were published in The American Journal of Psychiatry on May 26.
Past research has shown that antipsychotics use among dementia patients not only provides no treatment benefits, but could increase their risk of dying. The U.S. Food and Drug Administration (FDA) has previously warned against the use of antipsychotics with dementia patients, indicating that the medications provide no benefits and may increase the risk of death. This tactic of pacifying dementia patients with drugs is known as "chemical restraint."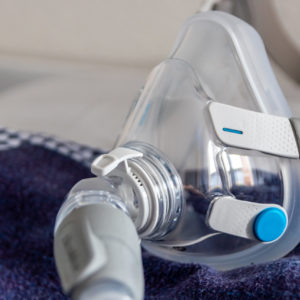 Did You Know?
Millions of Philips CPAP Machines Recalled
Philips DreamStation, CPAP and BiPAP machines sold in recent years may pose a risk of cancer, lung damage and other injuries.
Learn More
Researchers from the Michigan Medicine's Department of Psychiatry and the VA Ann Arbor Healthcare System evaluated the rate of antipsychotics given to veterans with dementia in nursing homes across the U.S. to identify national trends in prescribing central nervous system (CNS)-active medications. They looked at data from the Veterans Health Administration (VHA) from 2009 through 2018.
Participants of the study resided in a VA nursing home for at least a 30-day period, and were prescribed an antipsychotic, antidepressant, antiepileptic, anxiolytic or opioid.
The findings revealed that while antipsychotic prescribing in VA nursing homes declined from 33.7% to 27.5%, and anxiolytic (anxiety disorder medication) prescribing reduced from 33.5% to 27.1%, significant increases in antidepressants, opioids and antiepileptics (mood stabilizing drugs) were identified.
The prescribing of these CNS-active alternative medications increase significantly, with antiepileptics increasing from 26.8% to 43.3%, antidepressants increasing from 56.8% to 63.4% and opioids jumped from 32.6% to 41.2%.
The most commonly prescribed antiepileptic was Gabapentin, which is a class of medications used to treat seizures and decrease abnormal excitement in the brain. These prescribing of these medications more than doubled, from 11.1% in 2009 to 23.5% in 2018.
Popularly used antidepressant medications included Zoloft, Remeron, and trazodone, which are part of a group of medications known as serotonin receptor antagonists and reuptake inhibitors (SARIs) and selective serotonin reuptake inhibitors (SSRIs), or tetracyclic antidepressants that alter the central nervous system (CNS) to make certain chemicals in the brain stronger.
The authors raise concerns about the shift in the use of alternative antiepileptic or mood stabilizing medications for dementia patients, claiming policy by the VHA and the Centers for Medicare and Medicaid Services (CMS) to drive out the use of antipsychotics has resulted in a parallel shift in using alternative medications, which the authors claim do not offer benefits to dementia patients.
Nursing Home Chemical Restraint
Past research has found antipsychotic drugs are often given to nursing home residents without the informed consent of the resident or their family members. In addition, residents are often pressured to consent, or family members are informed of use of the drugs on short notice and without any explanation of the risks or benefits.
In September 2014, the National Partnership to Improve Dementia Care announced that it has set a goal of reducing the use of antipsychotics in long-term care facilities. However, currently about 25% of elderly dementia patients in nursing homes throughout the U.S. are still treated with antipsychotics, even though they may not need the drugs.
In February 2018, The Human Rights Watch issued a report called "They Want Docile", which warned about the rampant use of drugs meant to mollify elderly residents. The report indicated about 179,000 nursing home residents per week are given unnecessary antipsychotic medications, most of those suffering from dementia or Alzheimer's disease.
"*" indicates required fields