Common Viruses More Dangerous In Nursing Home Setting: Study
January 16, 2017
By: Irvin Jackson
Two common viruses that caused a serious outbreak in one nursing home in Tennessee may be a serious threat to elderly patients at other facilities nationwide, according to the findings of a new study. 
A recent outbreak of the RSV and HMPV viruses at a nursing home that cares for dementia patients in Tennessee have health officials worried these viruses may cause serious harm to other elderly patients, including death. The findings were published online January 9 in the journal Infection Control & Hospital Epidemiology.
Researchers indicate that the two viruses swept through a long-term dementia ward in Tennessee, infecting nearly 75% of the nursing home residents and killing at least five. Despite measures to quarantine and separate ill and well patients, most of the patients became infected.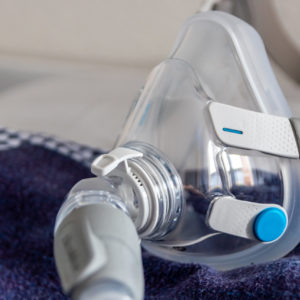 Did You Know?
Millions of Philips CPAP Machines Recalled
Philips DreamStation, CPAP and BiPAP machines sold in recent years may pose a risk of cancer, lung damage and other injuries.
Learn More
The 16-day nursing home outbreak caused 30 confirmed cases of either of the two viruses in 41 elderly dementia patients. A total of 15 patients required hospitalization. Six of the patients tested positive for RSV and 7 for HMPV, one tested positive for influenza.
One-third of the patients had an x-ray that confirmed lung infection. The viruses caused five deaths.
RSV, respiratory syncytial virus, can cause symptoms similar to the common cold, such as sneezing, runny nose, cough, and fever, but can affect the lungs and cause respiratory symptoms as well. It is a respiratory illness that can lead to pneumonia or bronchiolitis; inflammation of the small airways of the lungs. A ventilator is often needed to help a patient breath.
The virus is transferred through sneezing and secretions from the nose or mouth, as well as touching objects that have the virus on them. RSV can live for up to 30 minutes on the hands and 5 hours on countertops.
HMPV, human metapneumovirus, is an upper and lower respiratory disease, also with symptoms similar to the common cold or flu, but may also cause shortness of breath. The virus can progress into pneumonia or bronchiolitis. Neither RSV or HMPV can be treated with antibiotics.
Among the infected patients of the nursing home, healthcare staff attempted to quarantine sick patients from other patients, as well as put in place protective measures for staff members. Researchers found that once a certain number of patients were infected, there was no chance to stop the viruses from spreading through the facility. The virus sickened most of the patients and infected many staff members as well, despite the interventions put into place.
Researchers warn the two viruses need to be taken seriously, as they pose a serious risk to people, especially older adults. The need for vaccines and new antivirals to prevent infections is key.
In dementia patients, they are often unable to report symptoms, delaying identification of new cases.
Infection control policies, like those in place in acute care hospitals, are key to helping the elderly patient setting, the researchers said. Those policies include actively screening patients instead of waiting for them to report illness, separating ill and healthy residents during cold and flu season, improved and increased hand washing and hand hygiene overall, use of personal protective equipment by the staff, and faster respiratory virus testing.
"*" indicates required fields