Mechanical Failures, Biocompatibility Problems with NuVasive MAGEC System Implants Lead To FDA Warning
July 19, 2021
By: Russell Maas
U.S. health regulators are warning doctors about a potential risk of mechanical failures and problems with tissue incompatibility for certain NuVasive spinal rod systems, which are used to correct spinal deformities in children.
The NuVasive MAGEC system warning was announced by the U.S. Food and Drug Administration (FDA) on July 15, after the agency received an influx of involving biocompatibility issues, and component failures where the endcap separated from the rod part of the device. As a result, the FDA is warning physicians and healthcare professionals to closely monitor patients with implanted devices.
The recalled NuVasive MAGEC systems are a growing spinal rod system intended for use among children under 10 years of age. The devices use magnets to help correct spinal deformities in children as they grow, and help mitigate the need for multiple operations to correct spinal curves.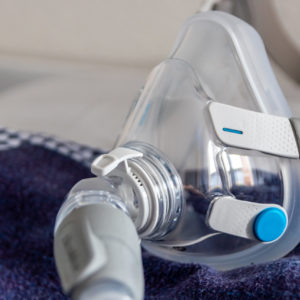 Did You Know?
Millions of Philips CPAP Machines Recalled
Philips DreamStation, CPAP and BiPAP machines sold in recent years may pose a risk of cancer, lung damage and other injuries.
Learn More
NuVasive first learned of the mechanical defects in early 2020, after receiving multiple reports of the endcap separating from the rod part of the device. As a result of the growing number of incident reports, NuVasive issued an Urgent Field Safety Notice (PDF) in February 2020 to recall the devices.
The recall included MAGEC Spinal Bracing and Distraction System, MAGEC 2 Spinal Bracing and Distraction System, MAGEC System , MAGEC System Model X device, MAGEC System Model X rod and MAGEC System Rods.
By July 2020, NuVasive and the FDA had worked closely to identify the root cause of the issue and ultimately cleared a modified version of the MAGEC Model X rod for use, which was designed to mitigate endcap separation events.
However, since the recall FDA officials and NuVasive have placed a global shipping hold on all MAGEC devices following additional reports describing endcap separation, O-ring seal failure, and of potential exposure of internal components of this device to living tissue, which may lead to adverse local tissue reactions.
In the latest announcement, officials recommend physicians not remove the functioning MAGEC rods prior to two years of implantation, and to perform a full evaluation, including radiographs of any patient presenting with unexplained symptoms of back pain, inflammation, or deformity.
The FDA is instructing healthcare providers and patients to report any adverse events or suspected problems with NuVasive MAGEC device system implants through MedWatch, the FDA Safety Information and Adverse Event Reporting program.
NuVasive Precice Recall
Earlier this month, the FDA issued another NuVasive Specialized Orthopedics' Precice device warning, advising healthcare professionals to closely monitor patients who have been implanted with a different stainless steel and titanium-based Precice device manufactured by the same company, indicating that doctors should watch for bone and soft tissue changes surrounding the implant area.
The Precice family of devices are implantable and adjustable rods driven by an internal magnetic mechanism. Depending on the design, they are implanted in adults to lengthen limbs, shorten or compress limbs, or transport segments of long bones. However, the systems have also been associated with adverse events related to biocompatibility issues. These may have been caused by corrosion, wear, and unanticipated exposure of components still undergoing biocompatibility testing.
The FDA announced that while the root cause of these reports is currently unknown, the agency will continue to work closely with NuVasive to perform additional biocompatibility testing to determine if the adverse events are due to the stainless-steel material or related to design features and materials common to all Precice devices.
"*" indicates required fields