New York Cities Can Block Hydrofracking Operations, Court Rules
July 02, 2014
By: Irvin Jackson
The highest court in New York state has ruled that cities can decide to ban the controversial gas mining technique known as hydraulic fracturing.
In a 5-2 decision (PDF) handed down by the New York Court of Appeals this week, the state's high court upheld the dismissal of lawsuits brought by the energy industry against the towns of Dryden and Middlefield, which have banned hydraulic fracturing within their borders.
The court determined that such prohibitions were well within the cities' right in order to preserve the nature of their small towns.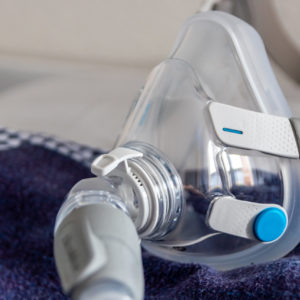 Did You Know?
Millions of Philips CPAP Machines Recalled
Philips DreamStation, CPAP and BiPAP machines sold in recent years may pose a risk of cancer, lung damage and other injuries.
Learn More
"Manifestly, Dryden and Middlefield engaged in a reasonable exercise of their zoning authority….when they adopted local laws clarifying that oil and gas extraction and production were not permissible uses in any zoning districts," the court's majority ruled. "The Towns both studied the issue and acted within their home rule powers in determining that gas drilling would permanently alter and adversely affect the deliberately-cultivated, small-town character of their communities."
The decision comes amid an ongoing moratorium on hydraulic fracturing statewide, put into place six years ago by Governor Andrew Cuomo, who has so far resisted efforts to have the ban lifted.
Energy industry experts said that the ruling, combined with the moratorium, would have a chilling effect on the energy industry in New York, with gas drilling organizations considering the state hostile to their operations.
Many environmentalists within the state see that as a good thing, questioning the environmental safety of the hydraulic fracturing gas mining process.
Hydraulic fracturing, which is more commonly known as hydrofracking or just "fracking," is a controversial process of gas extraction where a mixture of water, sand and fluids that the gas industry has fought to keep secret is injected into the ground at extremely high pressure, cracking shale deposits and freeing trapped natural gas, which can then be removed. Those fluids are then sucked from the ground and often disposed of in wastewater wells.
Fracking has come under increasing scrutiny over the last several years. It has become a popular method of gas extraction, due to new drilling techniques and the discovery of large shale reserves throughout the eastern seaboard. It first began to boom in Wyoming and Montana's Powder River Basin region, but now it has spread across the east coast in thousands of well sites in New York, Pennsylvania and Maryland.
Pennsylvania courts have issued similar rulings allowing their state's communities to ban the fracking process as well.
Hydrofracking Concerns
There are a number of environmental concerns surrounding the fracking process. Residents near hydraulic fracturing sites have reported air pollution, dust problems, and claim that the fracking fluids contain pollutants that contaminate groundwater.
More recently, some geologists say hydraulic fracturing is causing earthquakes. Studies suggest that the intense pressure from the unidentified fluids can cause ground tremors violent enough to damage property and cause injuries and possibly deaths.
The latest ruling comes just a couple weeks after a Texas jury awarded $2.9 million in damages to a family who sued a hydraulic fracturing company for being a public nuisance. According to allegations raised in a fracking lawsuit filed by the Parr family, nearly two dozen wells near their property caused a private nuisance, exposing them to toxic chemicals that damaged their health and lowered property value.
"*" indicates required fields