FDA Weighs Risks, Benefits, Of Relaxing Off-Label Marketing Restrictions
November 11, 2016
By: Irvin Jackson
The pharmaceutical industry is trying to convince federal regulators to let them advertise and talk to doctors about prescribing drugs for uses that have not been approved by the FDA, or established to be safe or effective, which is known as "off-label" drug marketing. 
At an FDA hearing held on November 9 and 10, lobbyists and representatives of drug manufacturers urged the agency to ease its restrictions on off-label marketing, which is currently prohibited. However, consumer watchdog groups are urging the agency to hold the line, noting that when drugs are used for unapproved uses, the risk of severe health side effects skyrocket.
The concerns were raised at a two-day public hearing on communications regarding unapproved uses of approved or cleared medical products at the FDA's White Oak Campus in Silver Spring, Maryland.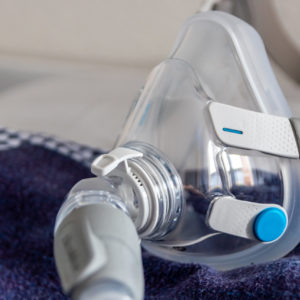 Did You Know?
Millions of Philips CPAP Machines Recalled
Philips DreamStation, CPAP and BiPAP machines sold in recent years may pose a risk of cancer, lung damage and other injuries.
Learn More
At the hearing, drug companies told the FDA that it needs to review and change its policies on off-label marketing. Currently, it is illegal for a drug or medical device manufacturer to advertise or talk to doctors about uses not approved by the FDA, although doctors can prescribe drugs or use medical devices for any application they see fit.
The industry claims that it should be able to talk to doctors about scientific evidence and data regarding unapproved drug uses, and warned that the FDA has lost some court cases where drug companies claimed its policy violated their First Amendment free speech rights.
However, at the meeting, FDA Commissioner Robert Califf noted that off-label use was linked to an increase in adverse events and that the agency wants to ensure that public health is protected.
The consumer watchdog group Public Citizen also had its health research director, Dr. Michael A. Carome, and Dr. Sidney M. Wolfe testify at the hearing, arguing against relaxing off-label marketing restrictions.
In Carome's testimony (PDF), he notes that the industry wants doctors to trust peer-reviewed research that has not been vetted by the FDA, often involving studies financed or even conducted by the very company selling the drug.
"Research fraud and misconduct represent the most serious threat to the integrity of data presented in journal articles," he wrote. "The FDA itself has noted that fraud and misconduct have occurred in all phases of clinical research and have involved enrolling unqualified subjects, backdating information, fabricating data from tests that were not performed, failing to report adverse events, deviating from protocols, covering up mistakes, and submitting false data for publication."
The implication is that doctors could be fed false or misleading information about a drug's safety or effectiveness that could put patients at risk.
"The FDA would be reckless to weaken rules and allow the pharmaceutical and medical device industry to promote products for which they are not proven to be safe and effective," Wolfe, founder and senior adviser of Public Citizen's Health Research Group, said in a press release. "Opening the door to the promotion of potentially dangerous products undermines the entire FDA approval process. The FDA needs to slam this door shut."
A study published last year in JAMA Internal Medicine found that off-label use of drugs places patients at a 44% increased risk of suffering an adverse drug event.
Drug Companies Often Penalized for Violating Drug Marketing Laws
In recent years, the FDA has cracked down on a number of major drug companies for off-label promotion violations.
In November 2013, Johnson & Johnson agreed to pay $2.2 billion to the federal government to settle its Risperdal illegal marketing claims. Investigators say that the illegal marketing led to the unnecessary and risky use of drugs like Risperdal, which is sometimes used in nursing homes as a form of chemical restraint, potentially putting dementia patients' lives at risk.
The Justice Department began investigating Johnson & Johnson's marketing of Risperdal in 2004, looking into an alleged kickback scheme between the drug maker and Omnicare, the nation's largest provider of drugs to nursing homes.
Although federal drug regulators and other safety officials have been working to reduce the use of antipsychotics in nursing home patients, indicating that the drugs carry little benefit for dementia patients and may increase the risk of death, widespread overuse of the medications continues to be a problem following years of illegal marketing.
Off-label use of the anti-nausea drug Zofran has also been a concern in recent years, after GlaxoSmithKline was charged with off-label drug promotion several years ago. Promoting Zofran for pregnancy-related morning sickness was among the claims that led to a $3 billion settlement with the federal government, as the drug maker never conducted any studies to establish that Zofran use while pregnant was safe for unborn children.
The company now faces a growing number of Zofran lawsuits from women who gave birth to children who suffered congenital heart problems, cleft palate, cleft lip and other birth defects. Critics point out that, for those children, the penalties against GlaxoSmithKline came too late and many doctors are still unaware of Zofran pregnancy risks.
"*" indicates required fields