Most Doctors Say FDA Should Continue To Restrict Off-Label Drug Marketing: Study
January 29, 2019
By: Irvin Jackson
A recent survey suggests that most doctors still want federal regulators to strictly enforce marketing limitations on drug companies, to prevent them from promoting their medications for "off-label" uses that have never been approved as safe and effective. 
In a research letter presented last week in the medical journal JAMA Internal Medicine, researchers from Harvard, Dartmouth's Center for Medicine and the Media, and the American Board of Internal Medicine published the results of a survey of 686 respondents, including internists, endocrinologists, and cardiologists who were asked about off-label drug promotion, as well as FDA approval standards and drug-evaluation and pricing.
The findings come as the FDA has been seen as quietly stepping back from aggressive enforcement of so-called "off-label marketing" restrictions following a number of court losses, which may open the door for pharmaceutical companies to push for expanded sales by encouraging use of their drugs for indications that have not been sufficiently supported through research and testing.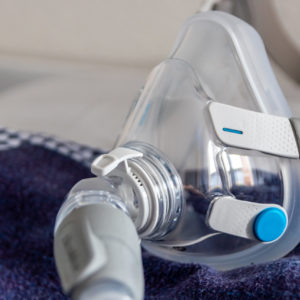 Did You Know?
Millions of Philips CPAP Machines Recalled
Philips DreamStation, CPAP and BiPAP machines sold in recent years may pose a risk of cancer, lung damage and other injuries.
Learn More
Although doctors are free to prescribe any approved medication for any use they see fit, which is commonly referred to as "off-label" prescribing, manufacturers are only allowed to promote uses that have been approved by the FDA. Any marketing that appears promote the drug for an unapproved use, could get the drug labeled as misbranded or adulterated, and could result in the company being cited for false and misleading advertising.
Manufacturers have been pushing back on these rules for years, arguing that freedom of speech should allow their representatives to communicate with doctors about studies and other data that suggest that drugs may be effective for non-approved uses, even when they have not yet received found the data sufficiently reliable to expand the indicated uses. The drug companies have argued that as long as the information is accurately presented, they should not run afoul of the agency's rules.
According to the findings of this new survey, 60 percent of respondents said the FDA should "definitely not" or "probably not" allow drug companies to promote their medications to doctors off-label. In addition, about 70 percent thought it was a bad or terrible idea to allow sales representatives to make such promotions in doctors' offices, or allow them to publish such promotions in medical journals.
Most of the doctors rejected drug industry claims that such promotions and data would be beneficial, the researchers found.
"Many predicted that off-label promotion would increase prescriptions for drugs without meaningful benefits and for diseases not previously considered medical problems," the researchers report. "Physicians were much more likely to believe that off-label promotion would worsen (rather than improve) clinical decisions."
A study published in 2015 in the same medical journal found that off-label use of drugs places patients at a 44 percent increased risk of suffering an adverse drug event.
FDA Retreating From Off-Label Marketing Enforcement
A Forbes article in late November 2018 warned that the FDA is quietly backing away from stringent enforcement of off-label promotion restrictions in some cases after the FDA's Director of the Center for Drug Evaluation and Research, Janet Woodcock, told a conference that the agency was content with letting the industry police itself in the form of competitors filing lawsuits against other drug companies when they had pushed off-label promotions too far.
The change is a significant turnaround for an agency which had been heavily cracking down on off-label promotion violations under the Obama administration.
In November 2013, Johnson & Johnson agreed to pay $2.2 billion to the federal government to settle its Risperdal illegal marketing claims. Investigators say that the illegal marketing led to the unnecessary and risky use of drugs like Risperdal, which is sometimes used in nursing homes as a form of chemical restraint, potentially putting dementia patients' lives at risk.
Off-label marketing of the anti-nausea drug Zofran also led to a $3 billion settlement by GlaxoSmithKline, after the federal government pointed out that it was promoting the drug for pregnancy-related morning sickness, even though the drug maker never conducted any studies to establish that Zofran use was safe for unborn children during pregnancy.
However, in 2012 the 2nd U.S. Circuit Court of Appeals ruled that off-label marketing is protected commercial free speech if the company's information is truthful and accurate in U.S. v. Caronia, overturning a verdict against a pharmaceutical sales representative. The U.S. government declined to push the case to the Supreme Court, leaving enforcement of off-label marketing restrictions uncertain.
The FDA issued updated guidance (PDF) on presenting scientific data on off-label drug uses in June 2018.
"*" indicates required fields