New Study Links Fracking to Earthquakes in Ohio
January 13, 2015
By: Irvin Jackson
Yet another study is raising concerns about the potential effects of fracking, a controversial gas mining process, indicating that earthquakes in certain regions of Ohio appear to be linked to nearby hydraulic fracturing activities. 
Dozens of earthquakes with magnitudes up to 3.0 hit Poland Township in Mahoning County, Ohio in just one week of March 2014. According to researchers from Miami University's Department of Geology and Environmental Health, those earthquakes were tied closely to fracking in the area.
Researchers published a study this month in the Bulletin of the Seismological Society of America, finding 77 earthquakes that ranged from less than 1.0 up to 3.0 from March 4 to March 12 in Poland township. The study indicates that the incidents were "closely related spatially and temporally to active hydraulic fracturing operations."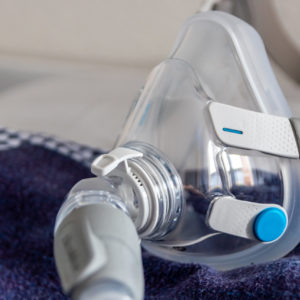 Did You Know?
Millions of Philips CPAP Machines Recalled
Philips DreamStation, CPAP and BiPAP machines sold in recent years may pose a risk of cancer, lung damage and other injuries.
Learn More
The findings are just the latest in a string of studies that have found a link between fracking and earthquakes.
Hydraulic fracturing is a gas extraction where a mixture of water, sand and fluids that the gas industry has fought to keep secret is injected into the ground at extremely high pressure, cracking shale deposits and freeing trapped natural gas, which can then be removed. Those fluids are then sucked from the ground and often disposed of in wastewater wells.
Researchers have seen a dramatic increase in the number of earthquakes in the central and eastern United States over the past few years. Those earthquakes have coincided with hydraulic fracturing and wastewater disposal wells, particularly in Arkansas, Colorado, Ohio, Oklahoma, and Texas, according to studies.
From 1967 to 2000, there were an average of 21 earthquakes per year above magnitude 3.0. From 2010 to 2012, as hydraulic fracturing took off, so did the number of earthquakes of magnitude 3.0 or higher, with an average of 100 per year, according to the U.S. Geological Survey (USGS).
Fracking earthquakes can not only happen miles away from the wells, threatening human life, but they can also threaten vital structures such as dams and nuclear power plants, scientists warn.
In August, Sandra Ladra, of Prague, Oklahoma, filed a hydraulic fracturing earthquake lawsuit in Lincoln County Circuit Court, naming more than 25 energy companies as defendants. The complaint alleges that the gas mining operations caused a 5.6 magnitude earthquake in November 2011, during which Ladra was severely injured when her chimney collapsed and rocks and bricks fell on her legs.
Ladra was hospitalized due to her injuries, and the lawsuit indicates that she will likely need to undergo knee replacement surgery.
In April 2014, Ohio's Department of Natural Resources (ODNR) placed new restrictions on drilling after a state investigation linked a number of small earthquakes to fracking operations.
The new regulations require companies conducting horizontal drilling within three miles of a known fault or area of seismic activity greater than 2.0 magnitude to install seismic sensors. The new law would also require the drilling to halt if a seismic event of more than 1.0 magnitude is detected.
The Ohio investigation and latest studies followed a report published in the journal Science in July 2013, which linked a number of earthquakes above magnitude 3.0 to hydraulic fracturing activities. That study, conducted by William Ellsworth of the Earthquake Science Center, found a significant increase in potentially dangerous earthquakes in the mid-continental United States since 2001.
Other Fracking Concerns
The controversial fracking process has come under increasing scrutiny over the last several years, as it has become a more popular method of gas extraction with the development of new drilling techniques and the discovery of large shale reserves.
Critics have linked fracking to a variety of pollutants, claiming it puts groundwater sources at risk and that increased truck traffic, air pollution and other problems can reduce property values and sicken nearby residents.
Last month the state of New York banned hydraulic fracturing, after a state study found questions and concerns regarding the safety of large-scale extraction wells.
State officials said that a six-year study's findings indicate dozens of significant potential adverse impacts, and found that the risks of high-volume hydraulic fracturing outweigh any potential economic benefits.
Environmentalists, a number of lawmakers, local communities and consumer advocacy groups have expressed concerns for years that hydrofracking presents a threat to groundwater supplies and the environment.
In 2014, a Texas jury awarded $2.9 million in damages to a family who sued a hydraulic fracturing company for being a public nuisance. According to allegations raised in a fracking lawsuit filed by the Parr family, nearly two dozen wells near their property caused a private nuisance, exposing them to toxic chemicals that damaged their health and lowered property value.
"*" indicates required fields