Ohio Supreme Court Ruling May Lead to Dismissal of up to 40,000 Asbestos Lawsuits
October 17, 2008
By: AboutLawsuits
In a decision issued Wednesday, the Ohio Supreme Court held that a 2004 state law imposing strict requirements on plaintiffs in mesothelioma lawsuits or cases for asbestos-related injury, can be applied retroactively. There are about 40,000 Ohio asbestos lawsuits filed before this law went into effect, which could now end up being dismissed.
Asbestos is a mineral that was widely used until the mid-1970s in insulation and fireproofing material. When asbestos fibers remain in the lung tissue over long periods, it can lead to a deadly form of cancer known as mesothelioma, or other asbestos-related diseases.
Throughout the United States, hundreds of thousands of workers in factories, ship building, brake repairing, construction, insulation and asbestos mining have been heavily exposed to asbestos fibers. In addition, many family members were also exposed to the fibers, which were carried home on the clothing or in the workers' hair.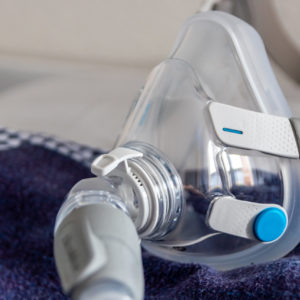 Did You Know?
Millions of Philips CPAP Machines Recalled
Philips DreamStation, CPAP and BiPAP machines sold in recent years may pose a risk of cancer, lung damage and other injuries.
Learn More
The first asbestos lawsuit in the United States was filed in 1929, and over 600,000 more have been filed since then against about 6,000 defendants. Some estimates have suggested that the total cost of asbestos litigation in the United States may eventually reach $200 billion.
Ohio is one of several states that have passed laws in recent years designed to reduce the amount of asbestos litigation.
On September 2, 2004, an Ohio law was enacted that places much stricter requirements on plaintiffs seeking damages for injuries caused by asbestos exposure. It requires that plaintiffs have a medical expert testify who has personally treated the claimant, as opposed to an expert who was hired to review medical records and offer an opinion. Plaintiffs are also required to offer specific medical evidence that asbestos caused the cancer or injury.
As it was enacted, the law made the requirements retroactive and applicable even to lawsuits that had already been filed. Ohio asbestos lawyers representing individuals who filed their claims before the law was enacted, have been challenging the retroactive effect throughout the Ohio court system.
In a 6-1 decision issued on October 15, 2008, the Ohio Supreme Court ruled that the retroactive nature of the law does not violate the state Constitution, since it was "remedial and procedural". The more stringent requirements may mean as many as 40,000 cases currently pending in Ohio will be dismissed.
Asbestosis Lawsuits in Ohio May Be Further Limited by Proposed Bill : AboutLawsuits.com

December 15, 2008 at 4:43 pm

[...] In 2004, a law was passed requiring plaintiffs to produce testimony from a medical expert who personally treated them and found that their health has been substantially impaired by exposure to asbestos. [...]

Over 30,000 Ohio Asbestos Lawsuits Dismissed : AboutLawsuits.com

October 29, 2008 at 7:49 pm

[...] Court ruled on October 15, 2008 that a 2004 state law imposing strict requirements on plaintiffs in asbestos lawsuits can be applied retroactively to cases that were already filed when the law [...]
"*" indicates required fields