EPA Not Doing Enough To Address Ethylene Oxide Risks, Office of Inspector General Says
August 09, 2021
By: Irvin Jackson
According to an internal review by the Inspector General of U.S. Environmental Protection Agency (EPA), federal regulators are not doing enough to address the health risks associated with ethylene oxide, a key, but toxic, chemical used to sterilize medical instruments.
Ethylene oxide is a highly carcinogenic compound that is widely used in gas sterilizers for some medical devices, including those made of some polymers, metals, glass or made with multiple layers with hard-to-reach crevices. However, exposure to ethylene oxide has been linked to serious and potentially life-threatening injuries.
In 2019, several Sterigenics plants in Illinois, Michigan and Georgia were shut down either temporarily or permanently due to ethylene oxide leaks that put the health of residents living nearby at risk.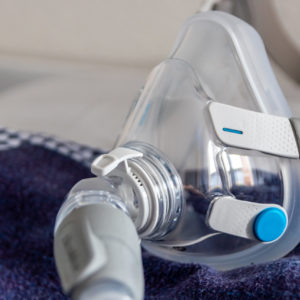 Did You Know?
Millions of Philips CPAP Machines Recalled
Philips DreamStation, CPAP and BiPAP machines sold in recent years may pose a risk of cancer, lung damage and other injuries.
Learn More
Sterigenics, now owned by Sotera, has faced hundreds of lawsuits from residents who say they were exposed to poisonous gas leaks which often went unreported for months or years.
Regulators were divided about how to address the issue; caught between the need for the gas due to its almost irreplaceable use in medical equipment sterilization and the potential health risk to the public.
On August 5, the U.S. Environmental Protection Agency's Office of Inspector General (EPA-OIG) released a memo (PDF) that sharply criticizes the actions taken by the EPA, calling for more focus to be placed on the public health aspects of the problem, and saying the EPA's proposed solutions fail to pass muster.
On May 6, the OIG issued a report titled "EPA Should Conduct New Residual Risk and Technology Reviews for Chloroprene- and Ethylene Oxide-Emitting Source Categories to Protect Human Health". In that report, the OIG made several recommendations to ensure the EPA addressed the problem of ethylene oxide and chloroprene emissions.
Those recommendations included calls for the EPA to conduct new residual risk reviews for sources which emit the gases, in order to address increased cancer risks affecting 464,000 people who live near those sources, like the Sterigenics plants. The OIG said this would not only be a step toward protecting those living near the plants, but would also address some environmental justice issues.
Environmental justice refers to curbing or preventing the exploitation of poor and minority populations by building polluting facilities in their neighborhoods. Often, wealthier communities have the legal muscle to force waste treatment facilities, powerplants, landfills and other polluters to build outside of their communities, while poor and minority communities do not have that ability, and thus end up facing increased pollution and health problems, which are exacerbated by their lack of financial and medical resources.
"The Clean Air Act requires the EPA to conduct residual risk reviews to assess the health and environmental risks that remain after implementation of technology standards limiting air toxics emissions," the EPA-OIG said in its original report. "If health risks are determined to be unacceptable, the EPA is required to revise the standards to reduce the risks."
The EPA responded (PDF) to the report's recommendations in July. However, in the memo released last week, the OIG noted that the EPA's response has not been good enough to address the problem. Of the four recommendations made by the OIG to address ethylene oxide emissions, the EPA has only committed to fully implementing one of them, the memo notes.
For example, the OIG report called for the EPA's Office of Air and Radiation to develop a process to determine whether and when new residual risk reviews of hazardous air pollutant emission standards are needed. These reviews help the agency determine whether new air pollutants are toxic or if a new plant is an emissions risk. The faster such new pollutants can be identified and addressed, the less harm to the community and environment.
However, according to the memo, the EPA has not committed to developing actual specific criteria for when those reviews of new pollutants would be needed. The memo also criticized the EPA for not committing to plans to have chemical manufacturers step in to regulate ethylene oxide emissions, or have them conduct their own residual risk reviews when there appear to be unacceptable risks to the public.
Ethylene Oxide Shortage Concerns
At issue may be fears that cracking down, especially on ethylene oxide producers, could cause a shortage in ethylene oxide production, and thus the sterilization of key medical devices.
A 2018 warning by the U.S. Food and Drug Administration appeared to be aimed at state regulators, who were taking what some regulators felt was an aggressive stance toward protecting the health of their residents, indicating the agency is concerned that additional closures of the few facilities left in the country may exacerbate the problem. It also called on manufacturers to notify the FDA if there is a problem before it gets out of hand, suggesting the agency may be able to assist.
The FDA and EPA responses have led to concerns that federal regulators were covering for Sterigenics at the expense of public health, in order to prevent an ethylene oxide shortage, according to more than 700 lawsuits filed against Sterigenics since that time.
"*" indicates required fields