Olympus Withheld Information About Duodenoscope Infections: Report
July 28, 2016
By: Irvin Jackson
Internal emails show that U.S. executives at Olympus Corp. were told not to warn the American medical community about the risk of severe and potentially life threatening infections associated with use of a type of endoscope manufactured by the company, known as a duodenoscope, which is used during endoscopic retrograde cholangiopancreatography (ERCP) procedures. 
Over the past year, serious concerns have emerged about the risk of duodenoscope infections, following a number of "super bug" outbreaks at different hospitals nationwide. Investigations by health officials have identified problems with the cleaning procedures provided by Olympus and other manufacturers, which may allow the devices to transfer tissue or bacteria between patients.
As part of product liability lawsuits filed against Olympus over duodenoscope infections, a number of internal emails have been obtained by the Los Angeles Times. In conjunction with Kaiser Health News, a new report published by the paper reveals that U.S. Olympus executives were concerned about reports of duodenoscope infections, but were told to that they did not need to communicate information to U.S. customers unless specifically asked.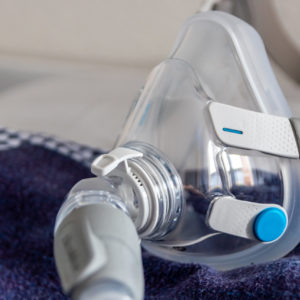 Did You Know?
Millions of Philips CPAP Machines Recalled
Philips DreamStation, CPAP and BiPAP machines sold in recent years may pose a risk of cancer, lung damage and other injuries.
Learn More
Following inquiries by U.S. executives, Olympus's chief market quality manager, Susumu Nishina, told them that a company assessment found patient risks to be acceptable, so there was no need to communicate information about the potential problems with duodenoscopes to all customers.
Other communications show confusion on how to respond, and growing concerns over testing that showed antibiotic-resistant bacteria was being detected in the devices' elevator tips.
Duodenoscope ERCP Outbreaks
Duodenoscopes are medical devices used during ERCP procedures, which involves use of the scope to examine the bile ducts, pancreatic duct or gallbladder. However, problems with cleaning the endoscopes have emerged in recent years, with several high-profile "superbug" infection outbreaks linked to the devices, even when facilities following the recommendations provided by Olympyus and other manufacturers.
A report released in January by the minority staff of the U.S. Senate Health, Education, Labor and Pensions Committee, indicated that duodenoscopes may have been linked to more than two dozen outbreaks of antibiotic resistant infections worldwide.
Concerns about the risk of ERCP duodenoscope infections began to gain widespread media attention in early 2015, after nearly 200 patients treated at California's UCLA Medical Center were told that they may have been exposed to a deadline bacteria known as carbapenem-resistant enterobacteriaceae (CRE).
After at least seven confirmed infections were identified among individuals who underwent an ERCP involving use of duodenoscopes at UCLA, problems were identified with the cleaning instructions provided by Olympus.
Similar outbreaks at other hospitals have been linked to devices made by Olympus and other manufacturers, with reports suggesting that a movable "elevator" at the tip of the device may trap pathogens and blood from prior patients, even when recommended reprocessing steps are followed to clean the device between techniques.
In addition to the UCLA outbreak, the Senate report found at least two dozen other incidents of antibiotic-resistant infections linked to duodenoscopes worldwide between 2012 and the Spring of 2015. Of the 25 incidents, at least 19 involved a device manufactured by Olympus, which apparently knew for years that their endoscopes were likely a vector for the transmission of infections, some of which resist standard antibiotic drugs.
The ongoing litigation involves internal communications dating back to at least January 2013, well before a number of the outbreaks occurred. The concerns were raised by U.S. Olympus officials following reports of two dozen infections in French and Dutch hospitals. Since then, an estimated 35 people have died in U.S. hospitals due to infections they are believed to have contracted from Olympus duodenoscopes.
The company not only faces a number of civil lawsuits, but is also under federal investigation, and the emails may play a crucial part of determining what Olympus executives knew and when they knew it.
In May 2015, an FDA advisory committee determined that the devices "do not provide a reasonable assurance of safety and effectiveness" due to the difficulty cleaning them. The panel said that manual cleaning is still important and needs to continue, but also recommended that the FDA reclassify duodenoscopes from semi-critical medical devices to critical medical devices and said reprocessing needs to be taken from "high level disinfection" processes to full sterilization.
Despite the concerns, the FDA panel of outside experts also determined that the benefits provided by ERCP procedures still outweigh the risks associated with the use of duodenoscopes. They called on the agency to develop a guide of best practices to make sure that manufacturer instructions are followed, in addition to the need for better instructions overall.
The FDA issued a safety communication expanding cleaning instructions for duodenoscopes used in ERCP procedures in August 2015. In addition, manufacturers have issued new cleaning instructions, and some have redesigned the elevator tips believed to be the area where blood and tissue get trapped to make them easier to clean.
"*" indicates required fields