Several New Recalls Issued Over Raw Onion Salmonella Outbreak, Lawsuit Filed
October 25, 2021
By: Russell Maas
Federal health officials have announced several new onion recalls that are linked to an ongoing multi-state salmonella food poisoning outbreak, which has already caused hundreds of illnesses and hospitalized nearly 130 consumers nationwide.
The U.S. Food and Drug Administration (FDA) announced four new onion salmonella recalls over the weekend, as illnesses linked to yellow, red and white raw onions imported from a Chihuahua, Mexico farm continue to emerge across the country.
The first of the raw onion salmonella recalls were announced on October 21, involving ProSource Inc. products, after trace back investigations found a similar strain of salmonella in a sample of cilantro and lime from a restaurant condiment cup collected at a sick person's home. Investigators further confirmed ProSource was the supplier of onions to the restaurant where the condiment cup was collected.
However, further investigations have determined additional suppliers received the same potentially contaminated raw onion products, which were distributed to restaurants and grocery stores across the nation under several different brand names.
The four new recalls impact yellow, white and red onions distributed by Potandon Produce LLC, EveryPlate, HelloFresh and Keeler Family Farms. The onion products being recalled by the distributors were either sold individually, or as ingredients in meal kits. A list of affected products is available in each of the recall notices.
Officials are warning anyone who has the recalled whole onions in their possession or has used them as an ingredient in a dish should not consume them and should either dispose of the product properly or return it to the place of purchase for a refund.
The U.S. Centers for Disease Control and Prevention (CDC) released an outbreak update on October 20, indicating at least 652 people have been reported sick from 37 states, with 129 consumers being hospitalized with for salmonella poisoning. Since the update, that number is anticipated to have grown given the timeframe for individuals to experience symptoms and properly report the event to authorities.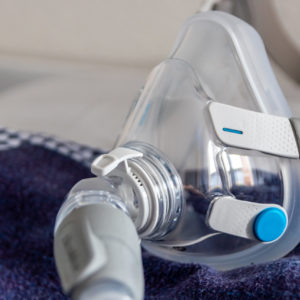 Did You Know?
Millions of Philips CPAP Machines Recalled
Philips DreamStation, CPAP and BiPAP machines sold in recent years may pose a risk of cancer, lung damage and other injuries.
Learn More
Raw Onion Food Poisoning Lawsuits
Amid the outbreak, a food poisoning lawsuit has been filed in The District Court of Bexar County Texas 288 Judicial District, naming Torchy's Tacos restaurant, parent company Success Foods Management Group LLC and ProSource Produce LLC responsible for the salmonella food poisoning hospitalization of a young child.
The lawsuit was filed by the family of Ching-yi Ortiz, after Ortiz consumed food from the restaurant and within a week became ill with salmonella food poisoning, causing the young child to develop sepsis, organ failure, pneumonia, acidosis, thrombocytopenia, a pericardial effusion, interstitial emphysema, and caused Ortiz extreme pain when it reached the bones around his sacroiliac joint, according to the lawsuit.
The complaint is seeking compensation in the amount of $200,000 to help cover the costs of mounting hospital bills, pain and suffering, mental anguish and physical impairment.
For healthy individuals, salmonella food poisoning symptoms typically include diarrhea, nausea, vomiting, and abdominal pain lasting between four and seven days. The illness can become worse due to the delay in treatment because the infection can only be diagnosed by testing stool samples and is usually treated with antibiotics.
Among individuals with a weakened immune system, such as the elderly, children or pregnant women, the illness can pose a much greater risk and may lead to death or still birth if left untreated. In rare circumstances, the infection can even spread throughout the blood stream and cause arterial infections, endocarditis and arthritis.
As the outbreak continues to causes illnesses nationwide, the CDC and FDA are warning consumers not to buy or eat any whole fresh red, white, or yellow onions if they were imported from Chihuahua, Mexico, and distributed by any of the recalled manufacturers. Consumers should thoroughly wash surfaces and containers that may have touched the onions using hot soapy water or a dishwasher and consult their healthcare provider if they have symptoms of salmonella food poisoning.
"*" indicates required fields