Opioids May Cause Birth Defects Resulting In Babies With Exposed Intestines: CDC
January 28, 2019
By: Irvin Jackson
A recent federal report warns that opioid use may be fueling a rise in a devastating birth defect, which may result in babies born with their intestines on the outside of their body. 
The U.S. Centers for Disease Control and Prevention (CDC) published a study in its Morbidity and Mortality Weekly Report (MMWR) on January 18, which suggests a link between opioid prescription rates and a birth defect known as gastroschisis.
While the study does not find a causal link, researchers do find that the rates of the disturbing birth defect appeared to increase in areas where opioid prescription rates were high.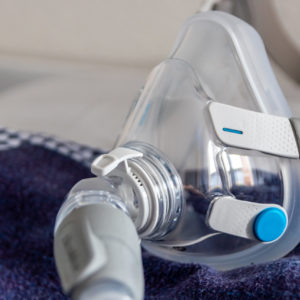 Did You Know?
Millions of Philips CPAP Machines Recalled
Philips DreamStation, CPAP and BiPAP machines sold in recent years may pose a risk of cancer, lung damage and other injuries.
Learn More
In cases of gastroschisis, babies are born with their intestines on the outside of their bodies, extruded through a hole in the abdominal wall. Some cases also involve the stomach and liver as well and the condition can be life threatening. Surgery is required to treat the condition, and even then it often leaves children with permanent eating and digestive problems.
The CDC first began reporting increasing gastroschisis birth defect rates in a January 2016 issue of MMWR. At the time, researchers noted an increase in rates of the deformation over the last two decades, but were unable to pinpoint a reason for the increased rates.
In this latest study, CDC researchers looked at surveillance data from 20 state programs between 2006 and 2010, and again from 2011 through 2015. They compared annual gastroschisis prevalence to annual opioid prescription rates.
According to the CDC's findings, prevalence of gastroschisis was 1.6 times higher in counties with high opioid prescription rates from 2006 to 2015, and 1.4 times higher in areas with medium opioid prescription rates during the same time period, when compared to areas with low opioid prescription rates.
"In the ecologic analysis, gastroschisis prevalence was higher in areas with high and medium opioid prescription rates, compared with that in areas with low rates," CDC researchers determined. "This ecologic analysis supports the findings from a large case-control study, which suggested that self-reported prescription opioid use in the first trimester was associated with gastroschisis."
Researchers caution that the causes of the birth defect are not well understood, and point out that there is also a strong association between the malformation and mothers under the age of 20.
In 2016, the CDC estimated about 2,000 infants are born with gastroschisis each year. According to a 2005 study, women under the age of 20 are more likely to have a baby with gastroschisis than older women, and white teenage girls had a higher rate than that of black teenage mothers.
Since 1995, the rate has increased among all age groups of women, doubling overall according to the CDC. African-American women have seen the largest increase; 263% from 1995 to 2012. The agency notes that most cases still occur in mothers younger than 20.
The findings come amid ongoing concerns over opioid use, drug abuse and high rates of overdosing.
In November, a report by the Drug Enforcement Administration (DEA) warned that opioids caused the largest number of deaths last year of any illicit drug class since 2001, killing 72,000 people nationwide.
According to the findings, 72,000 people in the U.S. died of opioid overdoses in 2017. That's a rate of about 200 overdoses per day, and is a significant increase from 174 people per day who died in 2016. Every year since 2011, drug-related deaths have outnumbered the deaths by firearms, auto accidents, suicide and murder.
"*" indicates required fields