CDC Calls Prescription Drug Overdoses an Epidemic
January 31, 2012
By: Staff Writers
U,S. health officials indicate that prescription drug overdoses have reached epidemic proportions, killing someone in the United States once every 19 minutes in recent years. 
Misuse and accidental overdoses of painkillers like OxyContin and morphine have driven the skyrocketing numbers, with opioid painkillers responsible for more deaths than cocaine and heroin combined since 2003, according to a new report by the U.S. Centers for Disease Control and Prevention (CDC).
The CDC indicates that there were about 27,000 unintentional prescription drug overdose deaths in the United States in 2007, labeling the phenomenon as a "U.S. epidemic."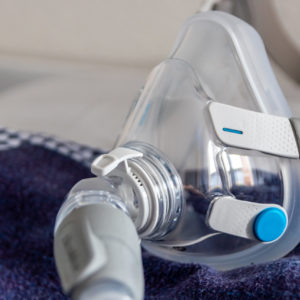 Did You Know?
Millions of Philips CPAP Machines Recalled
Philips DreamStation, CPAP and BiPAP machines sold in recent years may pose a risk of cancer, lung damage and other injuries.
Learn More
The health ramifications of opioid overdose go far beyond the staggering number of fatalities, the CDC report notes.
"Prescription drug abuse is the fastest growing drug problem in the United States," the report states. "[F]or every unintentional overdose death related to an opioid analgesic, nine persons are admitted for substance abuse treatment, 35 visit emergency departments, 161 report drug abuse or dependence and 461 report nonmedical use of opioid analgesics.
Nine million people currently report long-term use of OxyContin and similar painkillers in the U.S. and another 5 million use the drugs for nonmedical purposes; typically abuse.
The CDC suggests that it will take a society-wide effort to stem the growing problem that will have to include collaboration of federal state and local agencies, parents, health care professionals, youth influencers and policy makers.
Possible solutions proposed by the CDC include insurance restrictions that would prevent patients from "doctor shopping" for so-called "pill mills" that pass out painkiller prescriptions like candy, targeting those clinics and the doctors that run them through law enforcement efforts, and improving medical practices that lead to legitimate overprescribing of the powerful painkillers.
Last year,  the FDA initiated a painkiller abuse reduction plan, asking drug manufacturers to develop a Risk Evaluation and Mitigation Strategy (REMS) for all long-action opioids that would help keep them out of the hands of abusers.
The FDA Opioid Strategy will require educating doctors on proper pain management, patient selection and will educate patients on proper use, dangers and disposal of the drugs.
A dozen extended-release, long-acting brand-name opioids and four types of generic opioids were identified by the FDA for the development of a REMS program. FDA officials say they hope the drug manufacturers will work together to develop a single REMS system.
The brand-name drugs affected by the strategy include Duragesic, Palladone, Dolophine, Avinza, Kadian, MS Contin, Oramorph, Embeda, OxyContin, Opana ER, Exalgo and Butrans. The generic drugs affected by the strategy include fentanyl, methadone, morphine, and oxycodone.
PJ

September 17, 2014 at 7:19 pm

Another area of prescription abuse / overdose is in psychiatry. See Respirdal, Seroquel, and other atypical anti-psychotics. The toll of human suffering, and death caused by these drugs is criminal.

Kaan

February 28, 2012 at 7:31 am

A crony of mine, the dotocr, she abuses opiates. She gets them prescribed to her as well as she takes the month value in the week as well as afterwards withdrawls as well as afterwards goes to an puncture room to get the morphene as well as some-more prescriptions as well as it goes upon as well as upon with games as well as lies as well as lies as well as lies going to most dotocrs as well as pro[Show More]A crony of mine, the dotocr, she abuses opiates. She gets them prescribed to her as well as she takes the month value in the week as well as afterwards withdrawls as well as afterwards goes to an puncture room to get the morphene as well as some-more prescriptions as well as it goes upon as well as upon with games as well as lies as well as lies as well as lies going to most dotocrs as well as profitable money to not get flaged during the pharmacy withtoo most same prescriptions the same month; what the rubbish of life; she loses jobs as well as friends as well as dignity you name it. HYDROCODONE ETC
"*" indicates required fields