Report Finds Rampant Overuse of Coronary Heart Stents in U.S. Hospitals
November 02, 2023
By: Martha Garcia
Doctors at hospitals across the U.S. often implant coronary heart stents that are not medically necessary at an alarming rate, leading to increased side effects and costing Medicare $800 million every year, according to the findings of a new report.
Researchers from the Lown Institutes Hospital Index, an independent think tank that ranks hospital standards based on social responsibility, indicates one in five coronary stents placed between 2019 and 2021 were unnecessary and were not needed to improve patient health. The findings were published on October 31 in a new report, Avoiding Overuse: Coronary Stents.
A coronary stent is a mesh tube surgically inserted into the arteries of the heart to open them and restore blocked blood flow to the heart. This is a less invasive treatment option, compared to open-heart surgery, and has become an increasingly common procedure over the past few decades.
For individuals suffering from a heart attack, coronary stents are lifesaving. But past research indicates stents for stable heart disease do not offer any benefit compared to optimal medication therapy, and reports suggest there is no difference in death rates between those who used stents and those who used medication.
Surgery for placing heart stents can cause serious complications, including tear or perforation of the coronary artery, infection or bleeding at the catheter site, blood clots that can lead to stroke or heart attack, and kidney damage from contrast dyes.
Coronary Heart Stent Overuse
The Lown Institute researchers examined the overuse of percutaneous coronary interventions, also called coronary stents or balloon angioplasty. They focused on 1,733 general hospital inpatient and outpatient facilities and included more than 229,000 procedures that met the criteria for overuse.
Across all hospitals, more than one in five stents were placed unnecessarily in Medicare patients from 2019 to 2021, the researchers determined. This resulted in a cost of more than $2.44 billion overall, or $800 million every year.
Rates of overuse varied among hospitals, with the highest rates seen at Northwest Texas Hospital, with an overuse rate of nearly 53%, followed by Riverview Regional Medical Center in Alabama, with an overuse rate of 50%. Even among hospitals and surgery centers in the same state, overuse rates varied significantly. At MUSC Health Columbia Medical Center Downtown in South Carolina, the heart stent overuse rate was 42%, but at Grand Strand Medical Center in South Carolina, the rate was 6%.
Every seven minutes, a Medicare patient receives an unnecessary coronary stent at a United States hospital, the report concluded.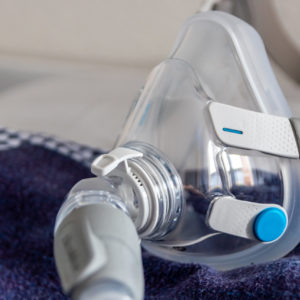 Did You Know?
Millions of Philips CPAP Machines Recalled
Philips DreamStation, CPAP and BiPAP machines sold in recent years may pose a risk of cancer, lung damage and other injuries.
Learn More
The practice of doctors placing unnecessary stents may be spurred by programs advocating for doctor incentives for risky medical procedures. An investigative report by ProPublica concluded doctors are often paid at much higher rates by Medicare to perform complex procedures removing plaque from blocked arteries.
A study published in 2020 indicated death rates among patients getting heart stents were higher compared to patients undergoing heart bypass surgery.
"When physicians continue a practice despite the evidence against it, it becomes more dangerous than useful," Dr. Vikas Saini, a cardiologist and president of the Lown Institute, said in a press release. "The overuse of stents is incredibly wasteful and puts hundreds of thousands of patients in harm's way."
"*" indicates required fields