Painkiller Abuse Prevention Initiative Launched By Federal Government
April 22, 2011
By: Staff Writers
The White House has announced a multi-agency initiative to tackle America's growing abuse of painkillers like OxyContin, fentanyl and morphine. 
As part of the new painkiller abuse reduction plan, the FDA is going to require manufacturers of all long-action opioids to develop a Risk Evaluation and Mitigation Strategy (REMS) that will focus on keeping the drugs out of the hands of abusers and prevent prescription drug overdoses.
The FDA Opioid Strategy will require educating doctors on proper pain management, patient selection and will educate patients on their proper use, dangers and disposal of the drugs.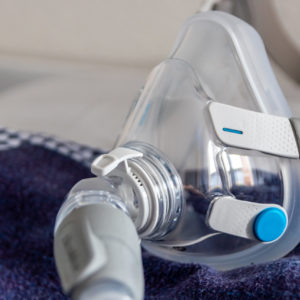 Did You Know?
Millions of Philips CPAP Machines Recalled
Philips DreamStation, CPAP and BiPAP machines sold in recent years may pose a risk of cancer, lung damage and other injuries.
Learn More
Other federal agencies intend to expand state-based prescription drug monitoring programs, find ways to get unused medications out of homes, support education programs and go after so-called "pill mills"; doctors and clinics that prescribe powerful painkillers at the drop of a hat. Health and Human Services, the Justice Department, Veterans Affairs and the Department of Defense are just some of the agencies involved in the initiative, known as "Epidemic: Responding to America's Prescription Drug Abuse Crisis."
The FDA identified a dozen extended-release, long-acting brand-name opioids and four types of generic opioids that will have to develop a REMS program. FDA officials say they hope the drug manufacturers will work together to develop a single REMS system.
The brand-name drugs affected by the strategy include Duragesic, Palladone, Dolophine, Avinza, Kadian, MS Contin, Oramorph, Embeda, OxyContin, Opana ER, Exalgo and Butrans. The generic drugs affected by the strategy include fentanyl, methadone, morphine, and oxycodone.
The FDA is also hoping to make doctor training on prescribing such drugs mandatory by requiring physician training to get the Drug Enforcement Administration (DEA) registration number doctors need to prescribe controlled substances.
The initiative comes several months after a government report revealed that drug overdoses are now a more common cause of death than gun or alcohol-related deaths. According to the drug-induced death report, released in January by the U.S. Centers for Disease Control and Prevention (CDC), abuse of prescription drugs is driving the increase in drug overdose deaths.
CDC researchers analyzed data from the National Vital Statistics System and compared data on the basis of gender, race and ethnicity. They found that the rate of death for males from drug overdoses consistently exceeded the rate of deaths among females. They also found that the abuse of prescription drugs had a major effect on who is most likely to die from a drug overdose.
In the 1980s and 1990s, more blacks died of drug overdose, due to the abuse of illicit drugs, than any other racial group. That changed in 2002 and now more whites die of drug overdose per year than blacks.
alfred

September 1, 2012 at 5:24 am

People do have a right to decent painkillers,that actually defeat there pain. Again its ignorant people or people who have never really experienced pain(the pampered) making a witchunt and false conclusions. Our ancestors had better sense, when all these now restricted painkillers or the main content opiods were legal. The few who die from abuse are heavily advertised in the media and suffered som[Show More]People do have a right to decent painkillers,that actually defeat there pain. Again its ignorant people or people who have never really experienced pain(the pampered) making a witchunt and false conclusions. Our ancestors had better sense, when all these now restricted painkillers or the main content opiods were legal. The few who die from abuse are heavily advertised in the media and suffered some from of mental illness before that happened, which is the real reason for there death. 99.9 percent of people take there narcotics painkillers as prescribed by there doctors

Kristy

December 26, 2011 at 1:33 am

I have to say 1percent of people who take pain meds on a daily basis for illnesses abuse them. As a result of the one percent of the population those of us who actually need the medication to survive everyday are constantly treated as a drug additic. I have never been a drug addicted person, nor have I ever tried them! I am constantly required to prove myself and now the goverment the DEA want to [Show More]I have to say 1percent of people who take pain meds on a daily basis for illnesses abuse them. As a result of the one percent of the population those of us who actually need the medication to survive everyday are constantly treated as a drug additic. I have never been a drug addicted person, nor have I ever tried them! I am constantly required to prove myself and now the goverment the DEA want to make me into a person who either suffers to the point I commit suicide to relieve my suffering or find another way to buy my medication. Instead of making these drugs outlawed or impossible to get from a educated, responsible physician, how about making a contract between physicians and patients, maybe a certain pharmacy that carries these pain pills? There are so many options to make life bareable for people like me who suffer everyday with pain. When you finally do make it impossible for us to get the medications we need, crime will increase, and the suiside rates will sky rocket. People who have never suffered from dieses that destroy your nervous system and your brain says your body is under attack, you have no understanding or idea how this effects someone. Do the research before you blindly agree that everyone is bad for prescribing or using this medication. I know bad things can happen on these meds and that's why they wanna punish doctors instead of those company's who make it and never take the time for testing, they just convince people it's a great drug! Put the rights back into the people's hands!

patricia

November 15, 2011 at 2:45 pm

My grandaughter of 12 days old was given oramorph by doctors at hospital but she became seriously ill a week later with head lesions that started out as a red raished rash and quickly turning to a bruised like lesion which left scarring ,she was diagnosed with rhambdomyolyis ,was it caused by oramorph? as she did not have any hairline fractures or grazes to her head but ended up on a life support [Show More]My grandaughter of 12 days old was given oramorph by doctors at hospital but she became seriously ill a week later with head lesions that started out as a red raished rash and quickly turning to a bruised like lesion which left scarring ,she was diagnosed with rhambdomyolyis ,was it caused by oramorph? as she did not have any hairline fractures or grazes to her head but ended up on a life support machine after doctor admitted overdosing her with oramorph 7 times.

MAMAorg

April 25, 2011 at 7:40 am

Methadone does not have to be misused or abuse to cause death as you can die from a single small dose and nothing else. Prescription drug abuse is an epidemic in this country and maybe finally our government will get off their butts and do something but sadly I am not encouraged alot will be done. The drug companies are very powerful with our politicians and the corruptness leads all the way to Wa[Show More]Methadone does not have to be misused or abuse to cause death as you can die from a single small dose and nothing else. Prescription drug abuse is an epidemic in this country and maybe finally our government will get off their butts and do something but sadly I am not encouraged alot will be done. The drug companies are very powerful with our politicians and the corruptness leads all the way to Washington DC. Mothers Against Medical Abuse. Org
"*" indicates required fields