Study Finds Increased Worker Deaths Due To Paint Stripper Exposure Side Effects
April 26, 2021
By: Luke Tollen
New research highlights the risks associated with exposure to paint strippers, which have been linked to an increasing number of worker deaths over the last four decades, due to side effects from inhaling the toxic fumes. 
In findings published this month in the medical journal JAMA Internal Medicine, researchers with the University of California indicate the solvent methylene chloride used in paint strippers can deprive the body of oxygen when inhaled, and should be replaced by another chemical.
Methylene chloride is commonly found in paint strippers, cleaners, degreasers, adhesives and sealants. When inhaled, it produced large amount of carbon dioxide that cuts off oxygen to the heart. At extremely high doses, it can switch off the brain's breathing center and death occurs within minutes. Exposure to the paint stripper chemical can make workers feel dizzy, nauseous, become unconscious, and even result in death through depriving the body of oxygen.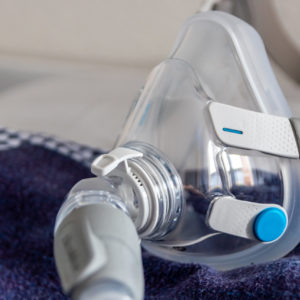 Did You Know?
Millions of Philips CPAP Machines Recalled
Philips DreamStation, CPAP and BiPAP machines sold in recent years may pose a risk of cancer, lung damage and other injuries.
Learn More
In this latest study, researchers searched a variety of sources, including government databases, for unintentional fatalities linked with methylene chloride exposure from 1980 to 2018.
According to the findings, during that time at least 85 methylene chloride exposure deaths occurred in the United States. Paint strippers were the most common product identified within fatalities, involving at least 60 out of the 85 cases. In addition, at least 74 of the exposures were considered occupational.
Worker deaths involving paint strippers rose from 22 deaths before 2000, to 30 fatalities over the past two decades, according to the findings. Deaths where paint strippers were specifically used in bathrooms rose from only two recorded deaths before 2000 to 21 after, the researchers determined.
The American Association of Poison Control Centers has also documented 37,201 nonfatal methylene chloride cases between 1980 and 2018, with a steady decrease in the annual number of incidents that did not result in death starting in the late 1990s.
Researchers concluded in this new study that the chemical methylene chloride should be banned because of how dangerous it is, and due to the continuing and increasing amount of injuries and deaths from paint stripping. Their solution is to change to a safer substitute chemical to end the usage of methylene chloride instead of hazard warnings or even the reliance of protective equipment, they said. Those requirements would need to be put in place by the Environmental Protection Agency (EPA).
They also called for stronger enforcement of existing regulations, as they found violations of Occupational Safety and Health Administration (OSHA) standards to be far too common.
"In 2010, OSHA's assessment of compliance with the 1997 methylene chloride standard found that the number of firms with violations increased during the standard's phase-in period. After 2000, this number of violations stabilized but did not decrease," the researchers warned. "The most common violations were failure to provide exposure monitoring, worker training on hazards and safe work practices, and appropriate (personal protection equipment); OSHA noted that methylene chloride was most commonly used in paint removal but its usage had declined in other industries owing to substitution with other chemicals and/or technologies, likely driven by OSHA and EPA requirements."
"*" indicates required fields