ParaGard Broke During Surgery to Remove Birth Control Implant, Lawsuit Alleges
February 17, 2021
By: Irvin Jackson
Design and manufacturing failures with a Paragard IUD caused both arms to break off in a woman's body as doctors attempted to remove the birth control implant, according to allegations raised in a recently filed product liability lawsuit.
Laura Garza filed the complaint (PDF) in the U.S. District Court for the Western District of Texas on February 12, pursuing claims against Teva Pharmaceuticals, The Cooper Companies, Inc. and CooperSurgical, Inc. as defendants.
Paragard is a T-shaped intrauterine device (IUD), which is placed in the uterus to provide women long-active protection against pregnancy for up to ten years. However, it is intended to be easily reversible, where doctors are able to remove the IUD during an office procedure when a woman no longer wants the birth control.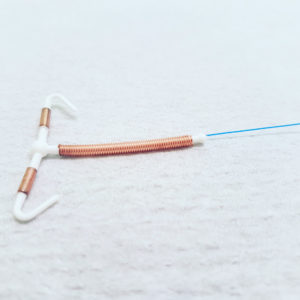 According to the lawsuit, Garza had the IUD implanted in April 2010. However, when she went to have the birth control implant removed in February 2019, the ParaGard broke at the stem, leaving both arms of the device imbedded inside her uterus.
As a result of the complications, Garza had to undergo additional surgery to have the broken pieces of the ParaGard IUD removed in April 2019.
The lawsuit alleges the device broke, even when surgeons followed the manufacturers' removal instructions, because it was defectively designed and manufactured. Garza indicates the manufacturers knew or should have known about the ParaGard's propensity to break during removal, but withheld information from women, doctors and regulators about the risk.
"Prior to her procedures, Plaintiff and her doctors were provided with no warning from the Defendants of the risk of ParaGard IUD failure and injury, nor were Plaintiff and her doctors provided with adequate warning of the risk of removal of ParaGard IUD," Garza's lawsuit states. "This information was known or knowable to the Defendants."
The case joins a number of similar ParaGard lawsuits filed throughout the federal court system, which were recently centralized as part of a federal multidistrict litigation (MDL) before U.S. District Judge Leigh Martin May in the Northern District of Georgia, for coordinated discovery and pretrial proceedings.
As part of the management of the litigation, it is expected Judge May will establish a "bellwether" process, where a small group of representative claims will be prepared for early trial dates to help gauge how juries may respond to certain evidence and testimony that will be presented throughout other cases.
While the outcome for these early trials would not be binding on other plaintiffs, they may facilitate ParaGard IUD settlements. which would avoid the need for dozens, or possibly hundreds, of additional trials to be scheduled throughout the federal court system.
"*" indicates required fields