Paragard IUD Lawyers Set To Meet For Initial Conference With Federal Judge Presiding Next Month
January 28, 2021
By: Irvin Jackson
The U.S. District Judge presiding over all ParaGard IUD lawsuits filed throughout the federal court system is scheduled to meet with lawyers involved in the litigation early next month for an initial case management conference.
As a growing number of product liability lawsuits were filed over the past few months, each involving painful and debilitating complications women experienced after a ParaGard IUD fractured or broke during an attempt to remove the long-acting birth control implant, centralized pretrial proceedings were established before U.S. District Judge Leigh Martin May in the Northern District of Georgia in December 2020.
Given common questions of fact and law raised in the litigation, the U.S. Judicial Panel on Multidistrict Litigation (JPML) transferred cases filed in federal district courts nationwide to Judge May for coordinated discovery and pretrial proceedings. The process is common in complex product liability litigation, where a large number of claims present claims injuries caused by the same defect or problem.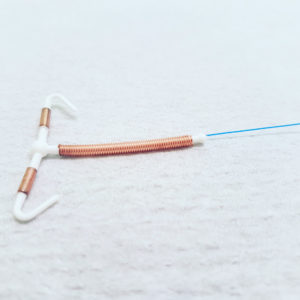 ParaGard is a copper intrauterine device (IUD), which is implanted into the uterus to provide long-term birth control for up to 10 years. It involves a T-shaped plastic frame wrapped in copper wire coils designed to produce an inflammatory reaction in the uterus, which is toxic to sperm and prevents pregnancy.
While ParaGard is intended to be easily removable and allow women to conceive after it is explanted, plaintiffs allege that a defective design actually makes the device prone to fracture or break as it is explanted, often resulting in severe internal injuries and the need for a total hysterectomy or other invasive surgical procedure to retrieve fragments of the device.
In a practice and procedure order (PDF) issued on January 7, Judge May scheduled an initial case management conference on February 9, at which time the Court will meet with all ParaGard IUD lawyers involved in the litigation to discuss the organizational structure of the federal proceedings. Due to the ongoing COVID-19 pandemic, the conference will be held virtually via a Zoom meeting.
The order requests that lawyers submit a brief, consolidated, written statement indicating their preliminary understanding of the facts involved in the litigation this week, and stayed all outstanding disclosure and discovery deadlines.
As part of the organization structure in the federal multidistrict litigation (MDL), it is expected that Judge May will appoint a small group of ParaGard IUD lawyers to serve in leadership roles, taking certain actions during the consolidated proceedings that benefit all plaintiffs. It is also likely that a "bellwether" process will be established, where a small group of representative claims will be prepared for early trial dates to help gauge how juries may respond to certain evidence and testimony that will be presented throughout other cases.
While the outcome for these early trials would not be binding on other plaintiffs, they may facilitate potential ParaGard IUD settlements that would avoid the need for dozens, or possibly hundreds, of cases to be set for individual trials throughout the federal court system in the coming years.
"*" indicates required fields