ParaGard IUD "Side Effects" Include Tendency To Break During Removal Procedures, Lawsuit Claims
October 13, 2020
By: Irvin Jackson
An Indiana woman has filed a product liability lawsuit against the manufacturer of the Paragard IUD, alleging that potential side effects were not adequately disclosed, including the risk that the Paragard IUD has a tendency to break during removal procedures, resulting in painful and potentially permanent injuries.
The complaint (PDF) was filed by Autumn Corryn Jackson in the U.S. District Court for the Southern District of Indiana on October 9, naming Teva Pharmaceuticals, The Cooper Companies, Inc., and Coopersurgical, Inc. as defendants.
ParaGard involves a T-shaped plastic frame wrapped with copper wire coils, which are designed to produce an inflammatory reaction in the uterus that is toxic to sperm and prevents pregnancy. The birth control implant is supposed to remain in place for up to 10 years, but the manufacturer has indicated it can be safely removed to allow them to conceive when they no longer desire the birth control.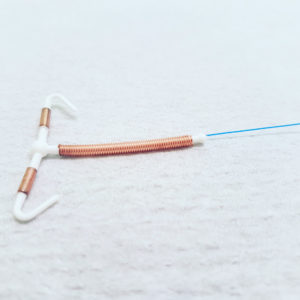 According to the lawsuit, Jackson was implanted with a ParaGard IUD in about 2013. However, when she went to have it removed in December 2018, the IUD broke, leaving one of the Paragard arms inside of her body.
In January 2019, Jackson's doctor attempted to remove the broken IUD debris via hysteroscope, but the piece could not be found.
"At all relevant times, each Defendant had knowledge that there was a significant increased risk of adverse events associated with ParaGard IUD including arm breakage, and despite this knowledge Defendants continued to manufacture, market, distribute, sell, and profit from sales of ParaGard IUD," the lawsuit states. "Despite such knowledge, Defendants knowingly, purposely, and deliberately failed to adequately warn Plaintiff, patients, consumers, medical providers, and the public of the increased risk of serious injury associated with using ParaGard IUD."
Jackson's claim joins a number of similar Paragard IUD lawsuits filed in recent months, involving similar allegations of problems during removal surgery.
Given common questions of fact and law raised in the complaints, a motion was filed last month with the U.S. Judicial Panel on Multidistrict Litigation seeking to consolidate all Paragard IUD cases before one judge for coordinated discovery and pretrial proceedings.
The manufacturer has not yet responded to the motion, but the U.S. JPML is likely to consider oral argument from various parties involved during an upcoming hearing session scheduled for December 3, 2020 in San Antonio, Texas.
"*" indicates required fields