Paragard IUD Removed In Various Pieces After Broken Arm Caused Internal Injury: Lawsuit
November 11, 2020
By: Irvin Jackson
A Minnesota woman has filed a product liability lawsuit over problems with a Paragard IUD removal, indicating that the long-acting birth control implant fractured when her doctors attempted to retrieve it, leaving her with painful injuries and damage to her reproductive health.
The complaint (PDF) was filed in the U.S. District Court for the District of Minnesota on November 6, after a Paragard IUD was removed in various pieces because one of the arms broke, leaving her with permanent internal injuries.
Paragard is an intrauterine device (IUD), involving a plastic T-shaped frame that is wrapped with copper wire coils, which are designed to produce an inflammatory reaction in the uterus that is toxic to sperm and prevents pregnancy. The birth control implant can remain in place for up to 10 years, and is marketed as a safe and reversible form of contraception, indicating that doctors can safely remove Paragard IUD during an office procedure, which is supposed to allow women to conceive children in the future.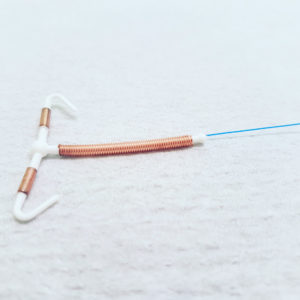 The plaintiff indicates she had a Paragard IUD implanted in July 2017, and maintains that the device was in perfect order and implanted correctly. However, when she went to have Paragard IUD removed in November 2018, an arm broke off the implant and it had to be removed in pieces.
The lawsuit presents claims against Teva Pharmaceuticals, The Cooper Companies, Inc. and Coopersurgical, Inc. as defendants, claiming that the plaintiff never would have agreed to receive a ParaGard IUD implant if she had known the true risks associated with removal.
"Prior to Plaintiff being implanted with the ParaGard IUD, Defendants knew and should have known that the [Paragard IUD] was defective and unreasonably dangerous," according to the complaint. "Defendants knew or should have known that ParaGard IUD can and does cause serious harm to individuals who use it, due to the risk of the ParaGard IUD's arm breaking upon removal."
The lawsuit indicates the manufacturers knew there were problems removing the ParaGard from the clinical trials conducted before it was approved for sale, from post-marketing reports and complaints, third party studies, and their own analysis, but took no action to warn the medical community or fix the problem; instead concealing it.
The case joins a number of similar Paragard IUD lawsuits filed in recent months by women who experienced complications when the device fractured and broke during removal, often resulting in the need for additional surgery to retrieve the pieces, which may leave women with permanent injuries.
Given common questions of fact and law raised in complaints filed throughout the federal court system, a motion was filed in September with the U.S. Judicial Panel on Multidistrict Litigation (JPML) seeking to consolidate all Paragard IUD cases before one judge for coordinated discovery and pretrial proceedings.
The JPML announced last month it will hear oral arguments over the proposed consolidation of the ParaGard IUD litigation on December 3 via videoconference or teleconference.
Ashley

October 1, 2021 at 3:25 am

My IUD was removed today due to complications and an arm of the IUD is now implanted in my uterus. I will need surgery and a possible hysterectomy.
"*" indicates required fields